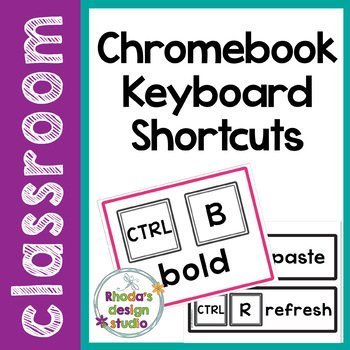 Chromebook shortcuts for keyboards include 3 different versions of the posters. Each poster includes which keys are used for the shortcut and what the keystroke achieves.
Your students will add to their technology literacy with these posters that help them remember time-saving shortcuts. The set includes keys specific to Google Chromebooks but the generic keystrokes can be used for other devices (copy, paste, select all, print, etc.)
To get access, purchase a VIP Membership here.