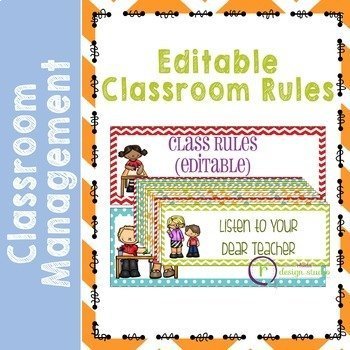 A set of class rules with bright borders and cute kids.
Rules are editable to fit the needs of your classroom.
Whole Brain Teaching, PBIS, or rules you make together as a class.
Currently included:
*Do Your Best
*Be Respectful
*Keep Your Hands and Feet to Yourself
*Don't be a Bully
*Listen to Your Dear Teacher
*Use Your Indoor Voice
*Be Kind to Others
*Make Smart Choices
*No Hitting
*Walk in the Hallway
*Clean Up Your Area
*Don't Interrupt
*Line Up Quietly
*Raise Your Hand
*Listen to Instructions
To get access, purchase a VIP Membership here.