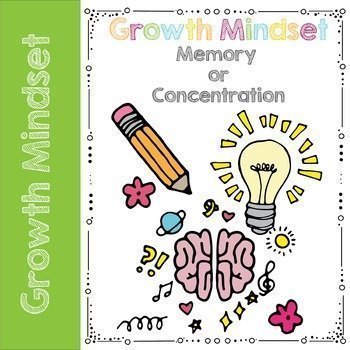 Growth Mindset is a great way to get your students to start saying "I Can" or "I'll Try" instead of saying that they "hate math" or they "just aren't smart enough".
This memory (or concentration) game has key Growth Mindset terms that you can use to help your students start to integrate the mindset terms and vocabulary into their everyday language. Plus it's building synapsis between neurons and they'll have fun 🙂
(also in black and white to save ink)
To get access, purchase a VIP Membership here.