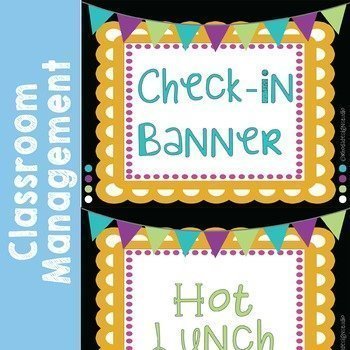 A set of 8 1/2 x 11 cards to use for attendance and lunch count.
Laminate them and use clips with student names. Have a student helper replace all the names to absent at the end of the day. Students come in the room every morning and mark their lunch choice. You know at a glance how many hot lunch kids and who is absent.
You could also attach them to a dry erase board and label magnets with your student's names. Fun!
I included the restroom tag as an extra. I plan to have students use their name clip if they leave the room to potty during the day. I'll be finished with lunch count and attendance so the clips can work for both things! Double duty 🙂
To get access, purchase a VIP Membership here.