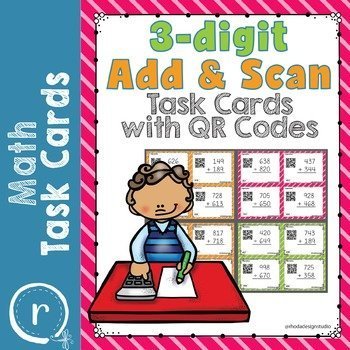 Great for practicing 3 digit addition with regrouping. Each card has a math problem and a QR code with the answer embedded (no need for an internet connection!). Students can self check while they practice or they can check after they have finished all the assigned cards.
You can also use these cards as a SCOOT or QR Code Scavenger Hunt. Just have your kids grab a piece of paper, number it to 40, and start adding!! 🙂
This listing is for two PDF files that contain 40 task cards (color and black and white)
To get access, purchase a VIP Membership here.