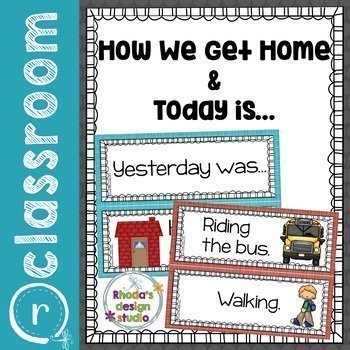 This resource includes 10 illustrated classroom displays for discussing the days of the week and how your students travel home at the end of the day.
Each page contains two cards. Just print, cut, laminate and use.
Great for classroom rules pocket charts or classroom rules bulletin board displays.
Includes the following bulletin or pocket chart cards:
Today is…
Tomorrow will be…
Yesterday was…
How we get home.
Riding the bus.
Walking.
Getting picked up.
After school program.
Riding a bike.
Today's weather is…
This set is a part of the full classroom bundle you can find here:
Aqua, Red, and Black Classroom Decor Bundle
To get access, purchase a VIP Membership here.