I am not currently accepting new clients. If you would like to fill out the form to be placed on the waiting list...that's great. I may be able to point you to other resources.
Overwhelmed by all the parts and pieces that go into creating PDF's, images for Social Media, and your blog posts?
Creating an online business can be very fun and rewarding. However, there are some tasks that just go outside of your comfort zone or your area of interest.
How do you optimize an image for your blog?
What are the correct dimensions for Pinterest pins?
How do you build an opt-in or a PDF for your audience to purchase or download?
These are all questions you have either asked yourself or you have Googled and had to read, research, and try to implement while juggling all the other tasks on your to-do list.
I work in Adobe Illustrator and can design worksheets, flyers, opt-ins, checklists, planners, and more.
What do you need to do?
Determine which graphics you would like to have me design.
Send me an email with a summary of what you would like to have me create: colors, examples of the style, number of pages, etc.
After receiving your invoice and paying for part of all of the service, you can sit back and relax while I work away in Illustrator to create your graphics, planner, opt-in or whatever!
It's that easy. You get an awesome product and I get to spend my day playing in Illustrator with colors, lines, and shapes. Does it get any better?!
**My current hourly rate is $75/hour. I track the time I spend designing your product and bill accordingly in 15 min. increments. I can give you an estimate of how long certain projects take when we chat via email.
Tips and Analysis:
Sometimes, you need a fresh pair of eyes to help you get your online shop set up:
Are your logo, banner, and other graphics clear and easy to read?
Do your product covers grab your buyers attention?
How else can you increase your sales?
It's hard selling on TPT and it is even harder if you don't have anyone to offer advice, help when you have questions or who understands the process of learning to design and sell lesson plans. This service includes:
a complete analysis of your TPT shop, graphics, and products to help you increase sales.
5 questions/emails up to 30 days after payment for product/cover/advice/tips, etc.
Email me to schedule your Teachers Pay Teachers store's analysis.
First Time Analysis: $125
Follow Up Analysis: $100/mo. (up to 5 emails/questions/etc.)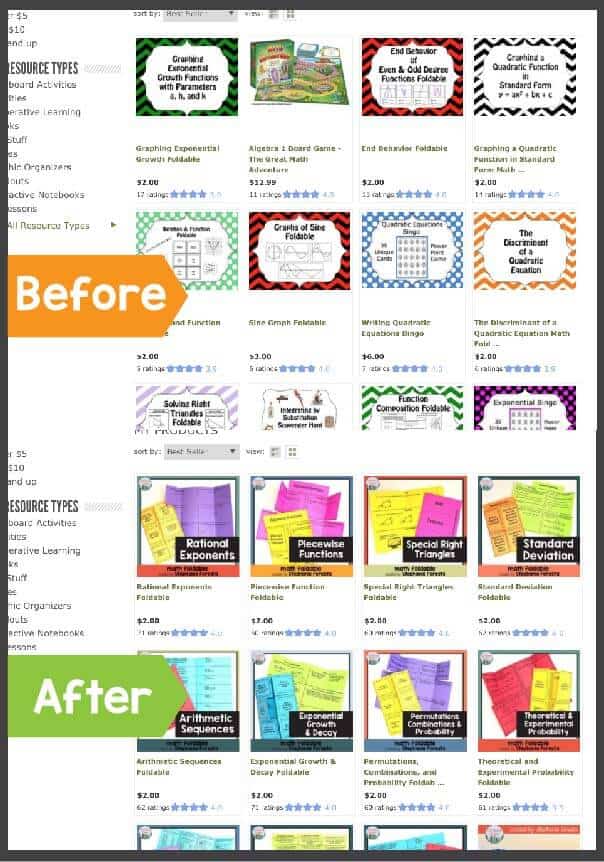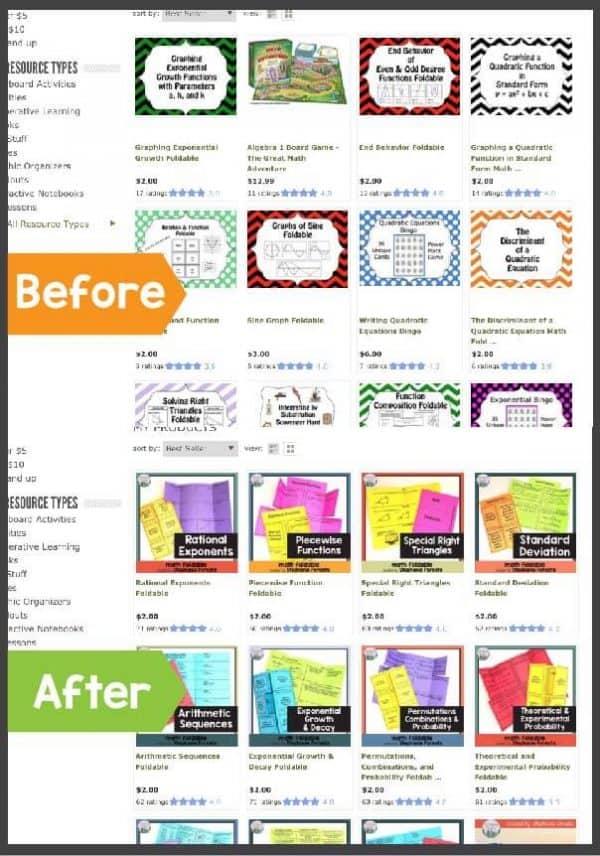 Logo - $50
Quote Box Image - $50
Banner - $40
Custom Square Covers - $3/image
(product mock-ups for covers are additional with a base rate of $45)
Why Pinterest?
Drive traffic and create awareness for your blog or business:
over 110 million people actively use Pinterest each month
one Pinterest pin can generate over 6 website visits
Pinterest can make a blog or business money by increasing page views:
increase email subscribers
increase affiliate income
increase product sales
Overwhelmed by the process of designing images for Pinterest or feeling like there are just way too many things already on your task sheet?
Let me help you mark a few more things off your crazy to-do list and free up some time for you to spend on the parts of your business you truly love or some extra time with your family!

Includes set number of pins per month
Pinterest worthy images
*only premium stock photos with rights are used (not free images)
Package Pricing:
$50/10 pins
$75/15 pins
$100/25 pins
Get Started...
Contact me for an initial consultation:
After Just Two Weeks of Pinning: