Do you ever wonder what teacher supplies are on some other teachers "must have" list? We all have our quirks and the things that make us happy during the school year.
I'm looking at you, candy stash in a drawer.
It may be a supply of chocolate that you share with your teacher-bestie. Maybe it's a certain color of Flair Pen. Whatever it is, there are always a few other super supplies that you can add to your back-to-school supply list.
Hey! The kids get one. Why shouldn't we?!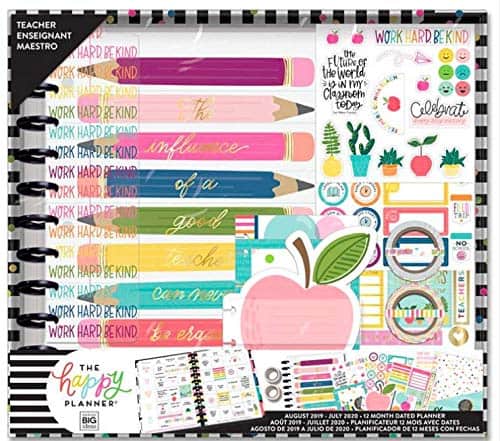 You may be the time to plan digitally. If that's the case, there are a number of ways to do this. Search on Teachers Pay Teachers for digital lesson planners.
Or you can use Plan Book. It's like a blend of online templates mixed with Evernote to make a teacher lesson plan site. If your internet is less than stellar, you might want to steer clear of this one though.
You know the law of technology. It will always fail when you need it most!
If you prefer to write your plans There are a number of different paper planners.
I LOVE Me and My Big Ideas and the disc binder. I reused the binders for a few years as well as the pages that I didn't mark on.
Plum Paper planners are also really good. They are super cute, durable and less expensive than many other custom planners. You can customize the planner with your schedule so that you are not writing in the subjects and times every week.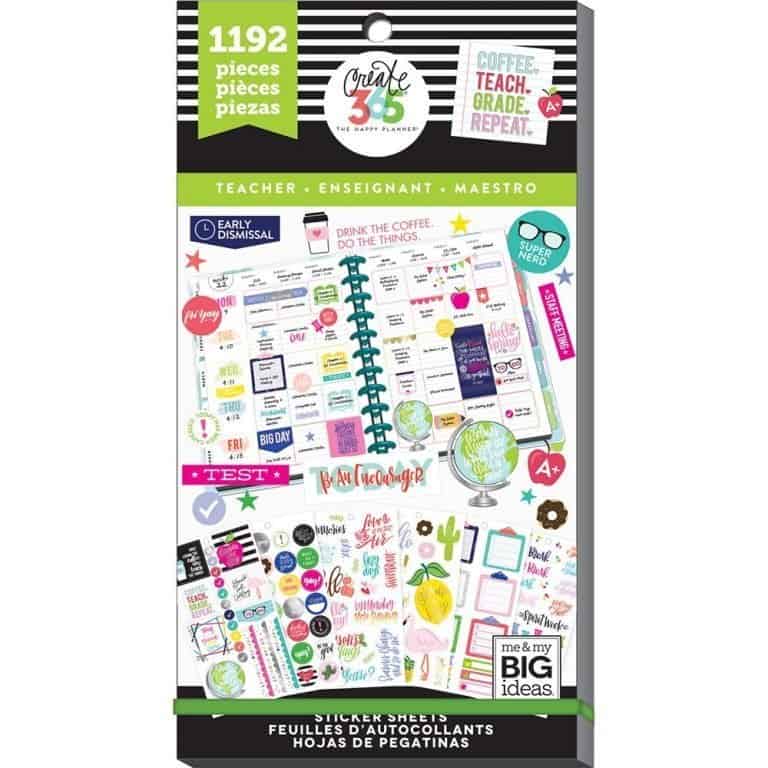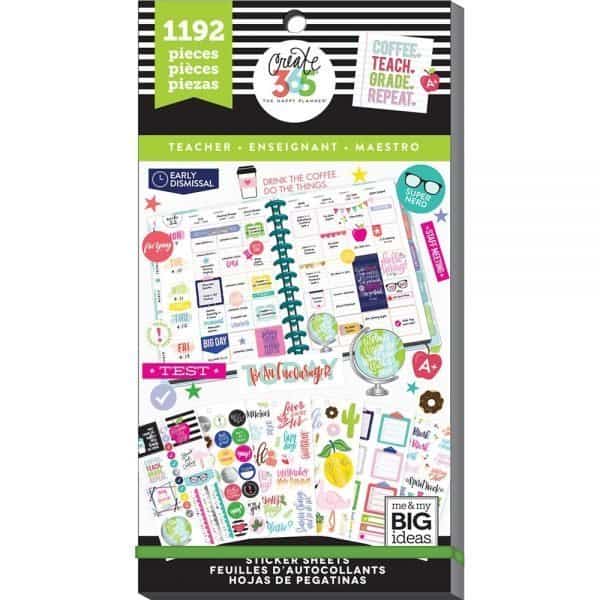 If you buy the kit from MAMBI, there will be teacher stickers included.
When you make your own lesson plans, print out your digital version, or use a generic form of lesson plans, you still want to spruce it up.
This sticker pack will help make your lesson plans a fun and cheerful experience. The entire pack is full of school themed stickers!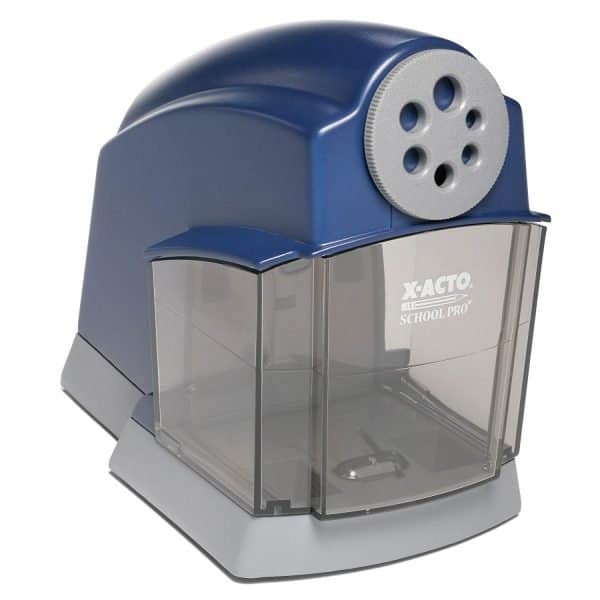 This is the only pencil sharpener that could withstand high school art students and third and fourth graders. Others would only last a few months.
You will want to avoid using pencils that have plastic coverings. Nothing ruins a pencil sharpener faster than those types of pencils!
Maybe make it a "teacher only" sharpener or assign a classroom helper to only sharpen wooden pencils (without the cute wrappers).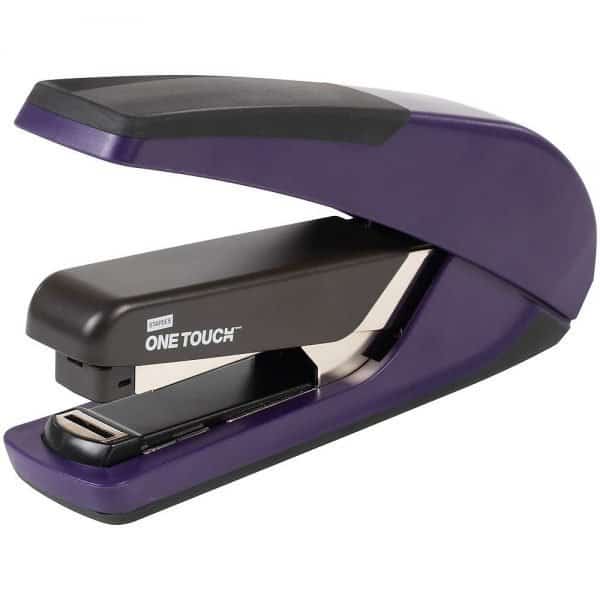 Ready to spoil yourself? You should have a One-Touch Stapler. They don't get jammed up as frequently as other staplers do.
They can be used with just one hand and they are a dream when you are trying to put up your bulletin boards.
And to go along with your stapler, don't forget to grab a staple puller!! Get one for yourself and one for your teacher-bestie. They will love you even more!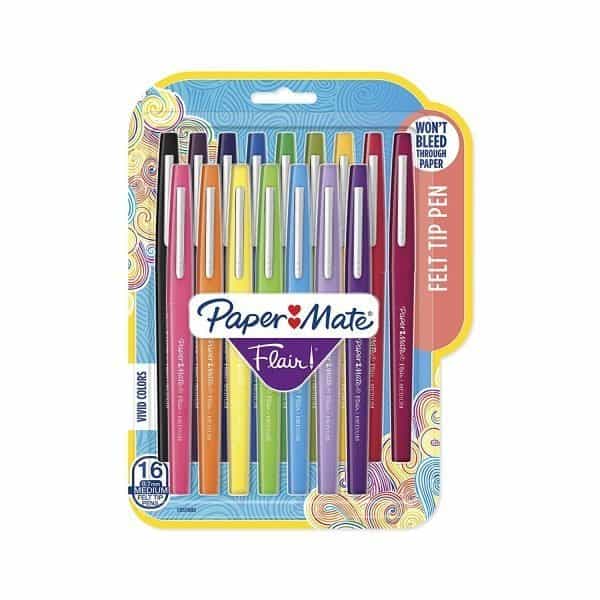 I kept wondering what the hype was all about when it came to Flair Pens.
Sure. There are a ton of great colors. But could they really be better than a good ol' blue BIC pen?
Well. They are.
I have used a number of them until they ran dry. I can honestly say that they are a fabulous pen. And color coding in your lesson plans or grading papers with them is a dream. You know what I mean.
We don't have a "teacher workroom" in our school. Even if we did, I think this would be the one tool I would still have on my teacher supply list.
I use it all the time.
Cutting construction paper for projects.
Cutting worksheets in half.
Cutting task cards after they are laminated.
Those quick projects that pop up where you need a million strips of paper. You can't do that when the only cutter in the building is way down the hall.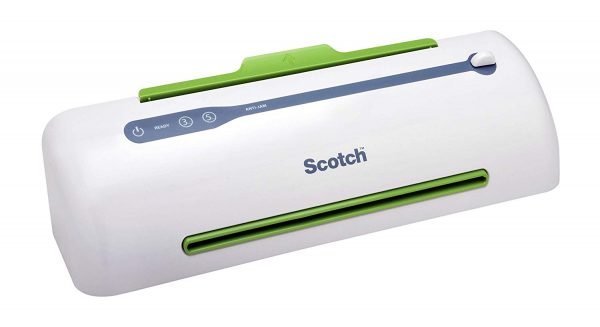 I didn't discover this little beauty until I was in my 10th year of teaching. It is life changing.
If you only have enough money for one major item on your teacher supply list, then make it this one.
We have a HUGE laminating machine down the hall at school. It takes it over 20 minutes to warm up. We usually call the secretary and ask her to turn it on before our prep so we know it will be warm and we will have time to use it.
The problem is, it doesn't always seel the plastic very well. And it's a thinner plastic. Then the edges start to curl off your paper and it just looks messy.
And don't forget about that one little piece that you forgot to bring down to the office to laminate. You find it when your prep is over and you can't really fire up the machine for one 2 x 2 inch piece of paper.
But you could fire up your own personal laminator!! And it laminates 1000 times better than the industrial ones at school. The only drawback would be you can't laminate the huge wall posters. Meh.
Don't forget to grab the laminating pouches. These ones go on sale ALL. THE. TIME. and they are a better deal than the Scotch brand (and better quality).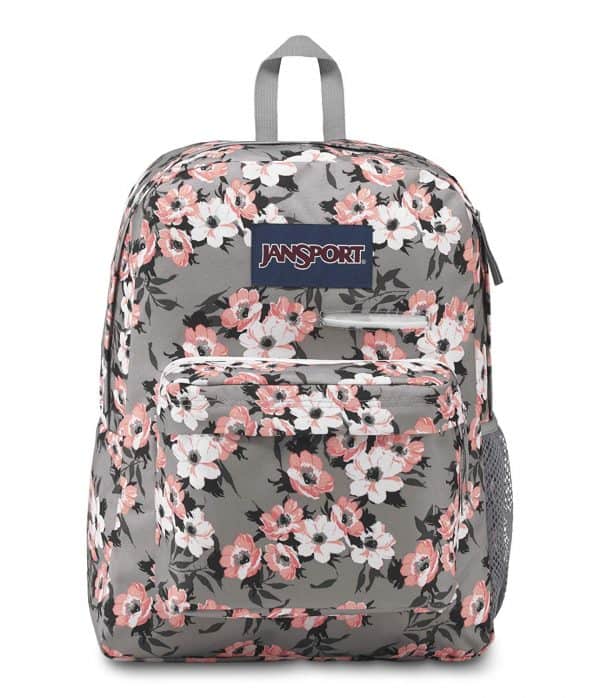 You are going to need a durable bag for carrying things home and back to school. Maybe your laptop. Definitely books and papers.
Not to mention all the things from Teachers Pay Teachers that you are prepping on the weekends. (Yeah. It's a teacher thing, I think).
Cute is always a bonus. And these backpacks come in all sorts of fun patterns and colors.
I purchased a Jansport backpack in a college campus bookstore. I've hauled my laptop every day, loads of books, and it's my carry-on when I fly.
It's been going strong for over two years and it barely looks used. This is a must for hauling all your teacher supplies.
Personal Printer with Insta Ink
Sometimes printing on the office copier is more of a pain than it's worth.
Especially if you want to print on colored paper or cardstock. It never fails that you load the paper tray and then someone else prints before you and uses your paper!
And then they are upset because their math test printed on pink paper. Oops!
I can't even begin to tell you how many resources I have printed on my HP Insta Ink Printer. We have a "no color ink" policy on the big school copier.
How the heck do you make cute, bright, engaging task cards when you can't print in color?
Get your own printer and load it with cardstock!
You can now print in color all you want. Well, within the range of the subscription you decide on from Insta Ink.
Then laminate it and start cutting!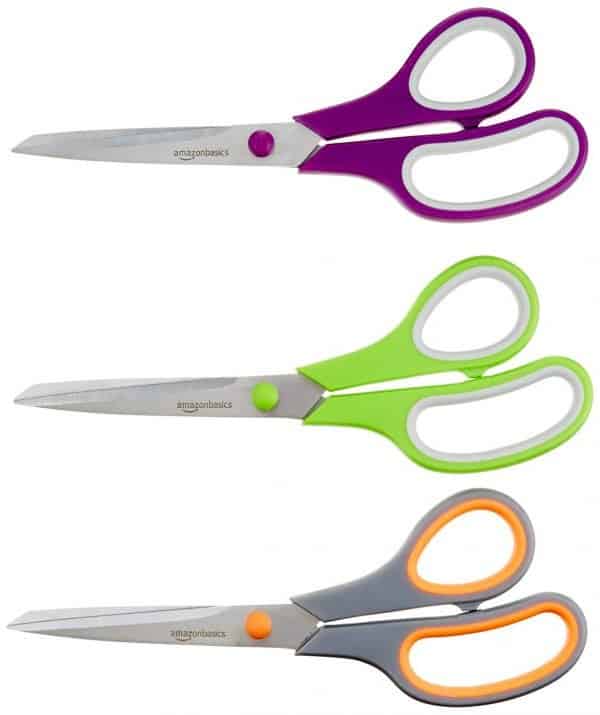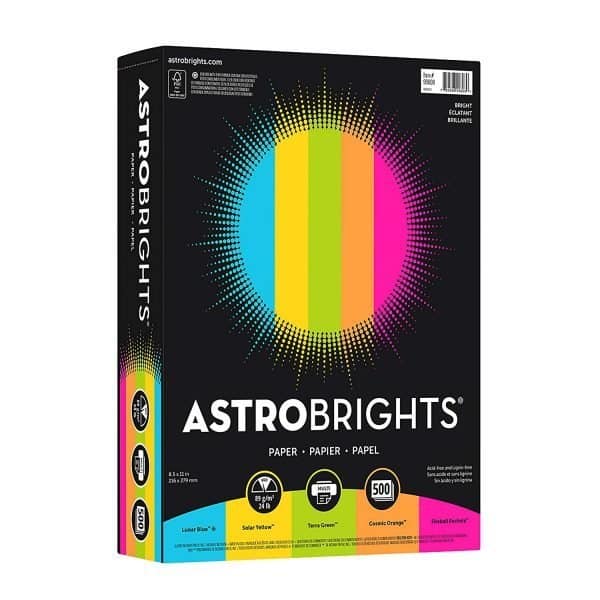 If you are trying to limit your colored ink consumption but you still want pretty colored copies, then this paper is the way to go.
The colors are bright, colorfast, and they just make you smile. I'm pretty sure most office supplies will make teachers smile. It just goes along with the type of personality we all have.
Add this one to your list. It laminates well. Prints well. You won't be sorry!
[mailerlite_form form_id=5]
Share this post about Back to School Teacher Supplies with your teacher friends by adding it to your favorite Pinterest boards.