The holiday season is stressful and adding in buying your kids' teacher Christmas gifts doesn't help take the stress away. It just makes it worse!
The good news is that we really don't expect anything.
Honestly.
A genuine "thank you" goes a long way.
We would all be happy with an amazing trip to the tropics, an extended Christmas vacation, or a winning lottery ticket, but there are plenty of realistic teacher Christmas gifts that don't break the bank and won't cause you to run all over creation putting the parts and pieces together.
You'll notice that the following list does NOT include a few things:
coffee mugs (we have dozens). It's not that we don't love them, but after years of teaching, the collection has really grown!
ornaments (hand-made or store bought). For the exact same reason. Our trees and knick-knack shelves can only handle so many of them. And they are currently OVERFLOWING.
Psst. If you know that your child's teacher is a first-year teacher (or even in the first 1-3 years) then these gifts are great! They haven't maxed out their collection yet 😉
Let's make this list in "Tonight Show" fashion and start with the bottom and work to the top.
Top 10 Teacher Christmas Gifts
10. Fun smelling hand sanitizers, lotions, etc. We are always on the lookout for ways to kill germs. Personal containers of hand sanitizers are great for this. We also wash our hands a lot during the day. Our hands get dry and we like to have small containers of lotion within reach.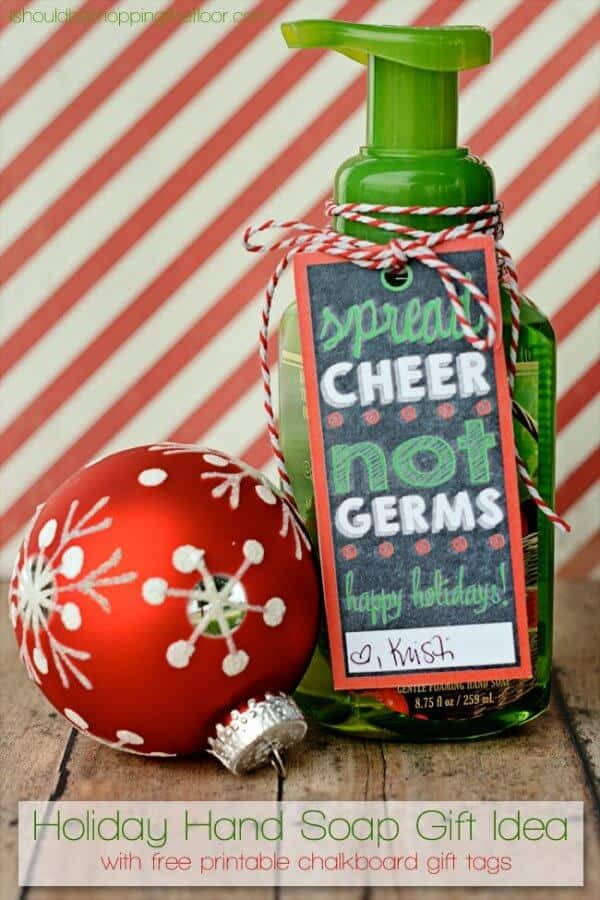 9. Fuzzy socks or warm gloves. Most likely, your child's teacher has to cover an outside duty during the week. Warm socks or gloves make perfect teacher Christmas gifts.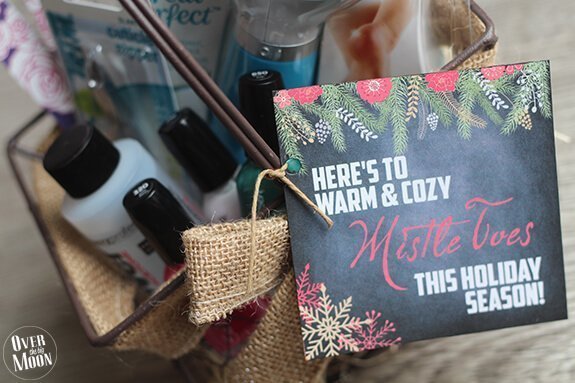 8. Candy. We all have some sort of sugar that we turn to when our energy starts to lag. Some teachers are chocolate fiends. Others love fruity candies. I can almost guarantee that your child already knows what type of candy their teacher loves because they have either seen them eating it or they have heard them talk about it!
7. Scented candles. Even if we don't burn them in our classrooms they still smell lovely. It's nice to have something that smells fresh and somewhat covers up the smell of lunch and sweaty kids after gym class.
6. A relaxing getaway. Not really. But a basket with some pampering products will feel like a getaway. Maybe include some bubble bath, lotion, and a fun new color of nail polish.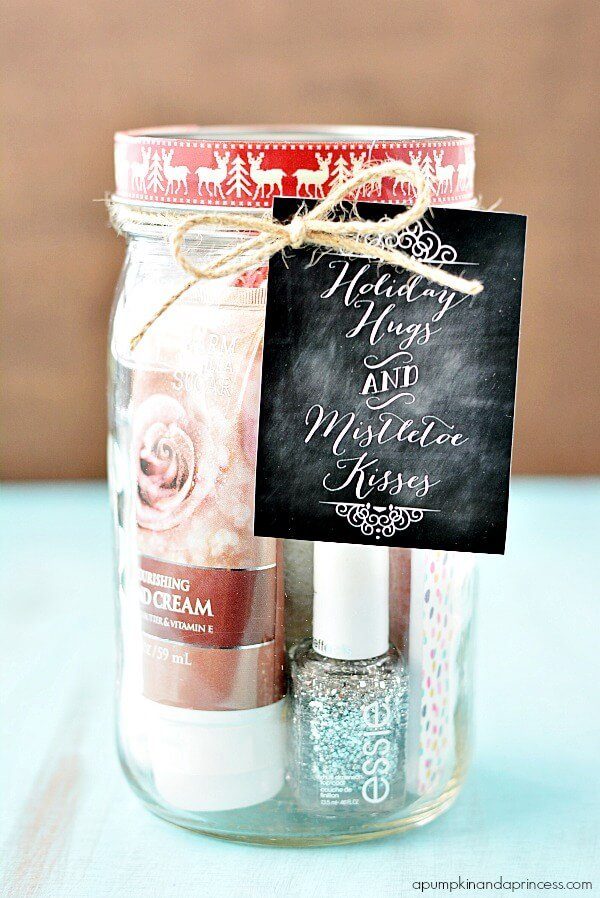 5. Tickets to the movies. A night out with a teacher-bestie or our loved ones is a great gift. Movies are always a great break for a tired teacher brain. As long as we can stay awake through the whole thing. That's what they make matinees for right?
4. Movie themed gift basket. If we can't stay awake for a whole show at the theatre, this gift is the next best thing. Throw in some microwave popcorn, a RedBox gift card, and some form of chocolate. We can pick an evening to veg out in our jammies.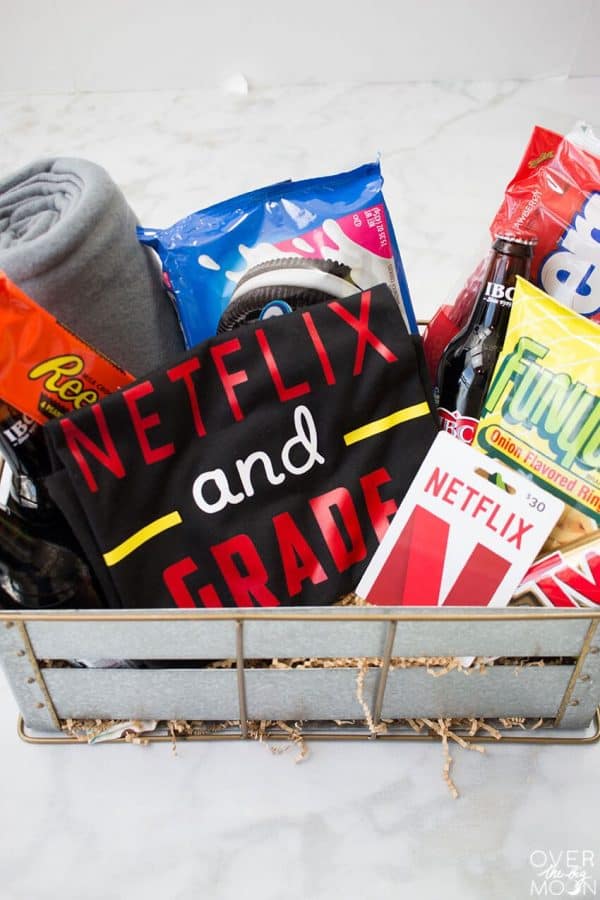 3. Coffee. Or gift cards for coffee. Most of us love coffee…and if we don't there are probably some hot drinks at the local coffee shop or Starbucks that we adore.
2. Office supplies. You might think this sounds funny but it's true. We love sticky notes, pretty pens, and funky staplers. If you really want to win a teacher's heart you would hand them a multi-colored pack of Astrobright paper. Not kidding!
1. Gift Cards. The way to a teacher's heart is definitely with a gift card. Target, Teachers Pay Teachers, Amazon, or Food. In that order. I know that a lot of times a gift card seems impersonal. But trust me when I say "We love them"! These are absolutely the best teacher Christmas gifts you could give.
It's really not about the gift. Little things warm our hearts and make us happy. If you are set on getting a few teacher Christmas gifts this year…anything on this list is sure to warm their heart even more!