Reading is a fundamental component of education. Using iPads for reading in the primary grades to focus on reading basics such as letter recognition and sounds in preparation for putting those concepts together to create words is a great way to integrate technology into your reading program.
From there it is reading multiple words in a row that form a sentence. Implementing apps and iPads for reading can help to teach students how to track the words on the screen, read for fluency, and have the device read to them so they can see the words as they are said correctly.
Children who struggle in reading often struggle later in other subject areas such as math and science because they cannot read well enough to focus on the content or decipher what the story problem is asking them to solve. Usually, it isn't the math concept that they are struggling with, but figuring out what the question is asking them.
Getting your students used to reading on a device will help them to use an iPad for other topics later in their education.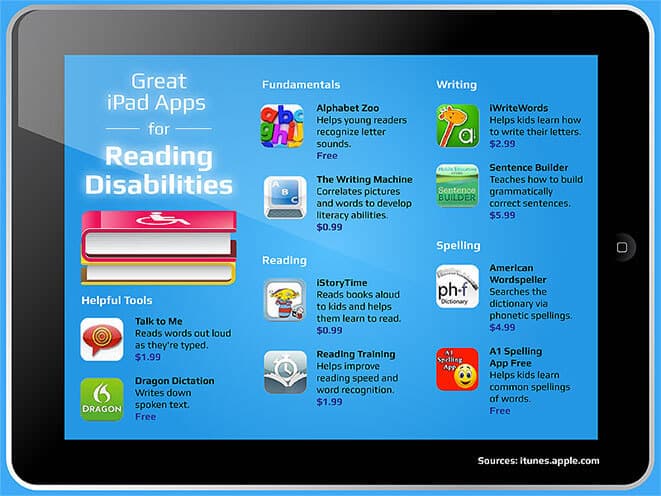 iPads are a tool that can aid in reading fluency, comprehension, writing, providing evidence from the text, and differentiate topics to fit their level of understanding and abilities.
Reading Notebooks
Reading Notebooks on an iPad is one way that a teacher can assess student understanding and differentiate instruction without being overwhelmed. The use of devices can help students to explain their thinking in a variety of ways and use different modalities to create projects that help them grow as readers.
Students who struggle to write their thoughts on paper can create a video or audio file. Learners who are visual and like to create can draw their response or create a photo collage. Using iPads for reading can help all levels of readers.
Books Galore

Books are more accessible and are more interactive than ever before. Paid and free resources for educators to use in the classroom are available from multiple sites: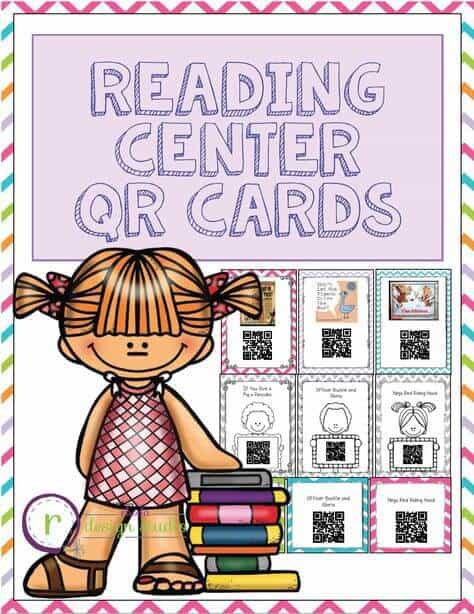 (QR Codes for Listening Center)
Resources to help teachers create lessons that are centered around technology are abundant. Teacher guides for iPad use, forums to ask questions, and professional development are all easily accessed via the internet.
Finding the Tech
Whether you are using a full classroom set of iPads, a few for center work, or only have one, there are multiple ways to integrate technology in a reading curriculum that will help students to become successful fluent readers. There are also many opportunities to bring devices into your classroom even if your district cannot afford them. Sites like Donors Choose and Go Fund Me offer platforms to have your classroom technology needs funding. All it takes is a few iPads to completely differentiate reading instruction.
[mailerlite_form form_id=2]