All of the foundations are set.
I spent a couple of days in my room gluing new cork over a chalkboard, painting a bookshelf, starting a filing cabinet makeover, and hanging new paper and borders on bulletins. You can see the "before" photos in this post: Classroom Makeover: part 1
It seems so simple, yet takes up so much time!
Here's the middle phase. After some (okay a TON) of printing and laminating, I am ready to start putting up the fun things I have found on Teachers Pay Teachers. And order some organizers and supplies, and…
I don't think it ever ends 🙂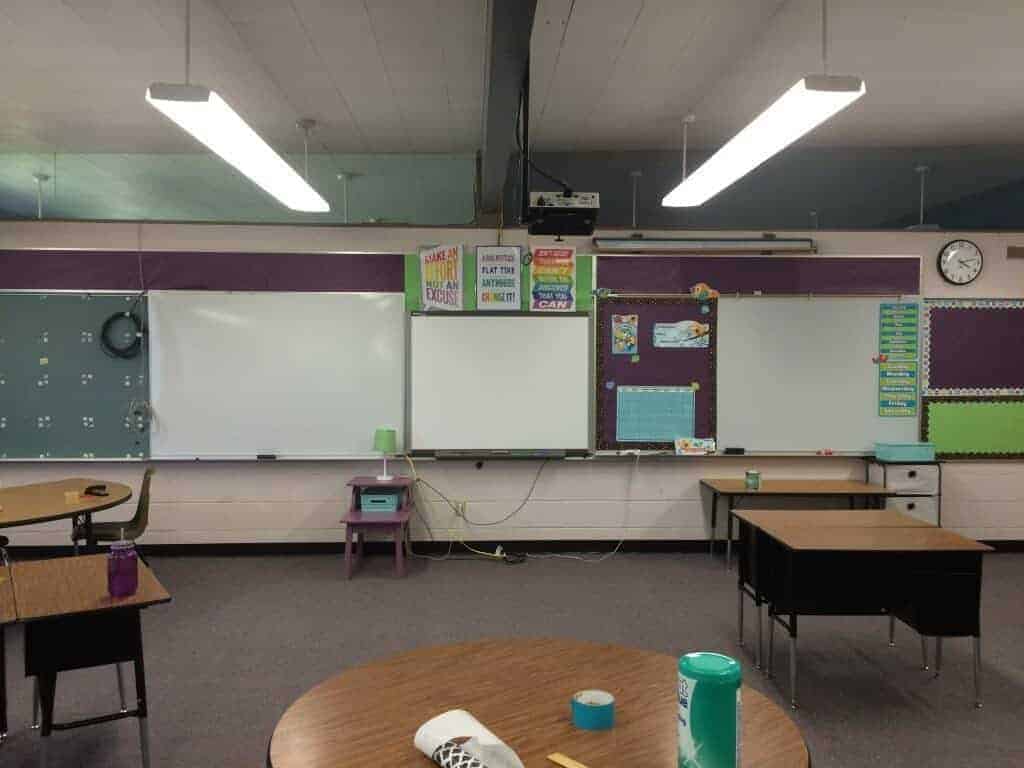 The front of the room. I covered part of the dry erase board with bulletin board paper so I could hang our calendar with magnets. Way easier to change and make interactive.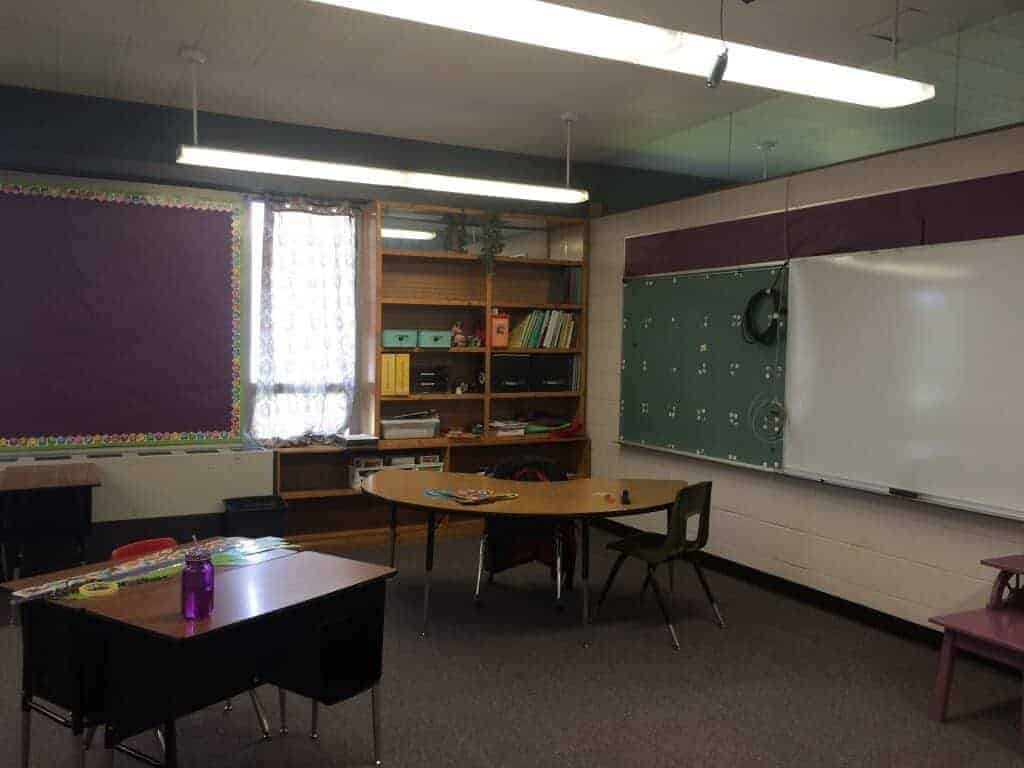 My teacher table and corner. I covered that nasty chalkboard (after scraping all those foam stickers off) with the new cork. Sometimes it's just easier (and faster) to do things myself! 😀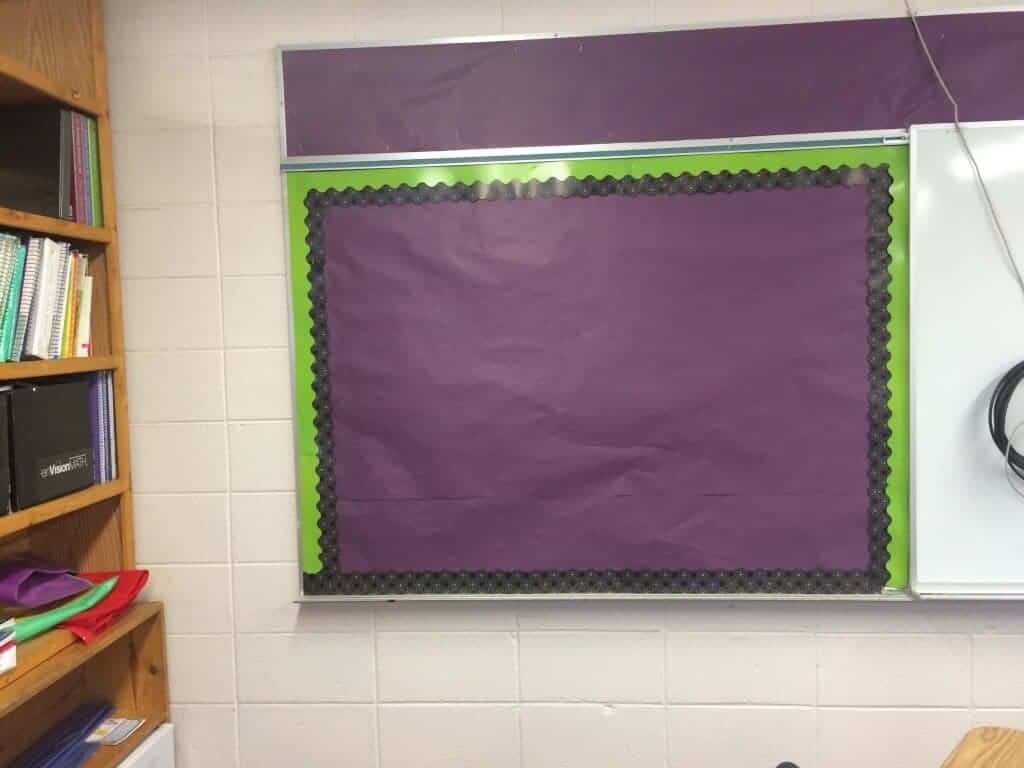 This is the final bulletin. I'm thinking of putting our "focus wall" and class goals on this board.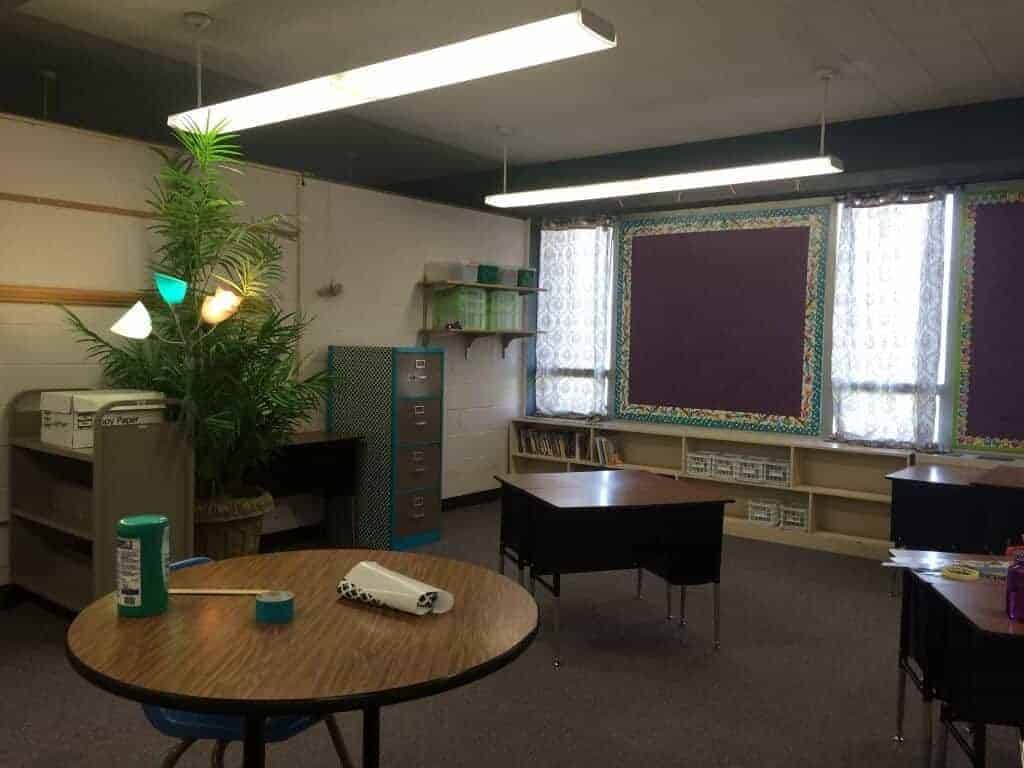 Our reading corner. My son painted the bookshelf a chocolate brown for me. And the half-finished filing cabinet. I need to figure out how I want to paint the front…any ideas?
Filing Cabinet Mini Makeover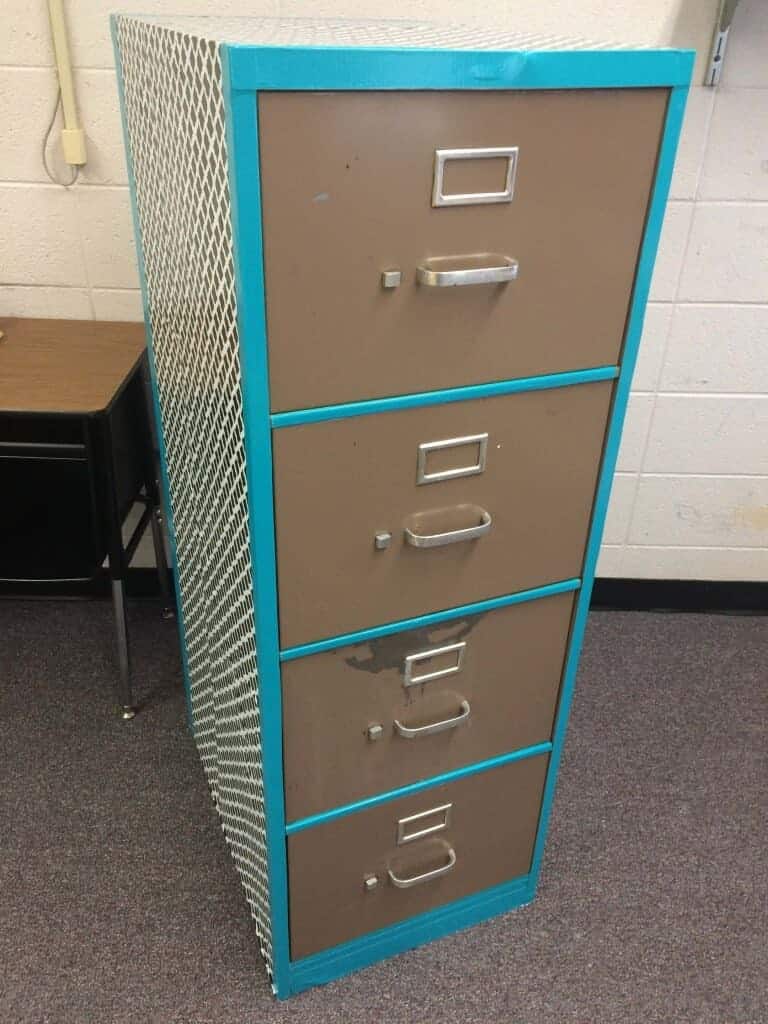 The filing cabinet in mid overhaul. I've always loathed our old rusty filing cabinets. Now I have a way to make them cute! And I'm working on making them functional as interactive centers as well.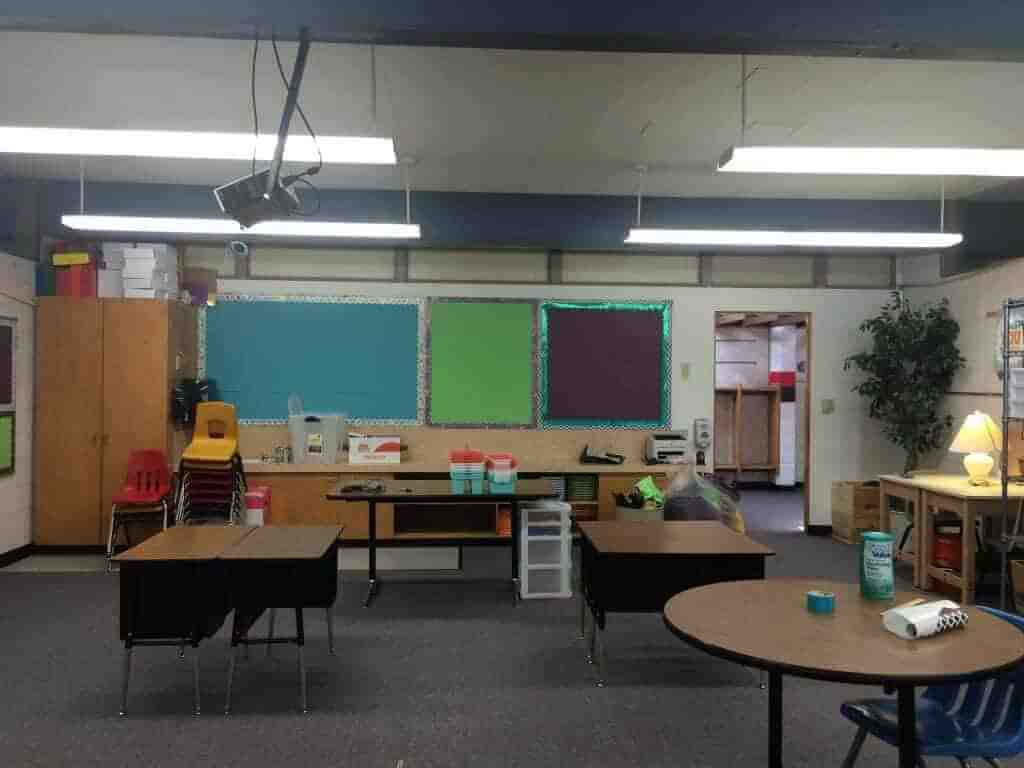 This is one of the HUGE bulletins in this room. I divided it into sections so I could focus on more than one thing and not have to worry about taking up all the space with just one topic. Now I need to cover those cabinet doors. After I scrape more velcro sticky things off it. Grr.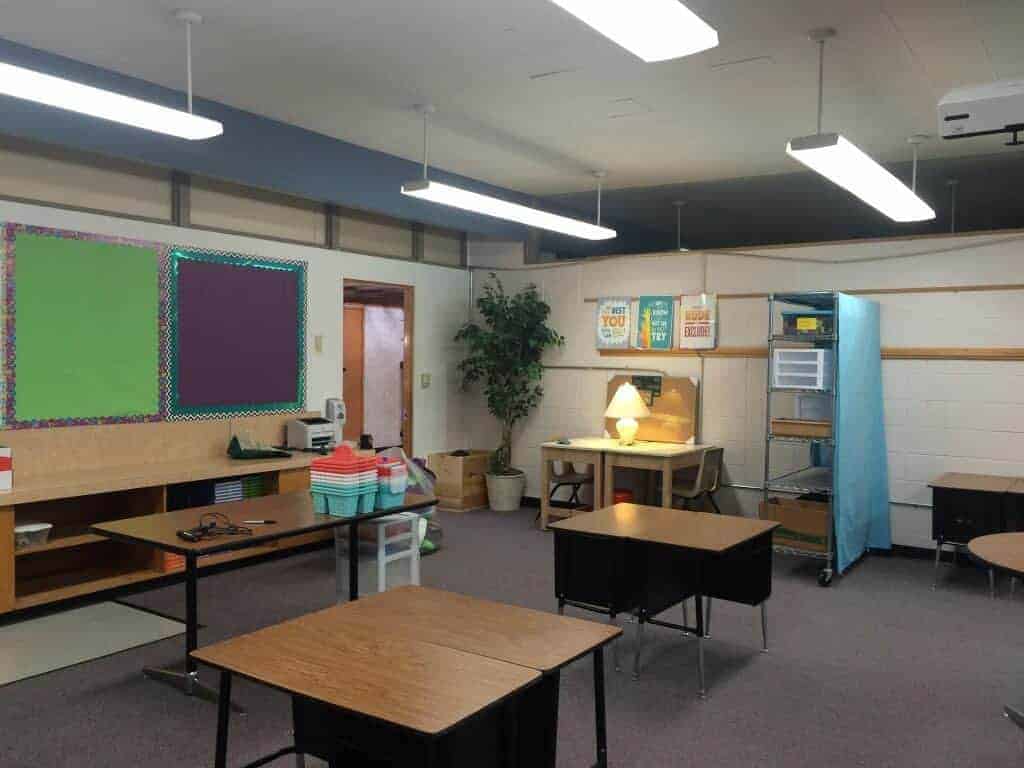 Next, I made a workstation out of two desks. The plan is to hang a cork board there and keep the wire rack (that I turned the other way) as a divider. I'll be placing another workstation to the right. Probably our iPad center.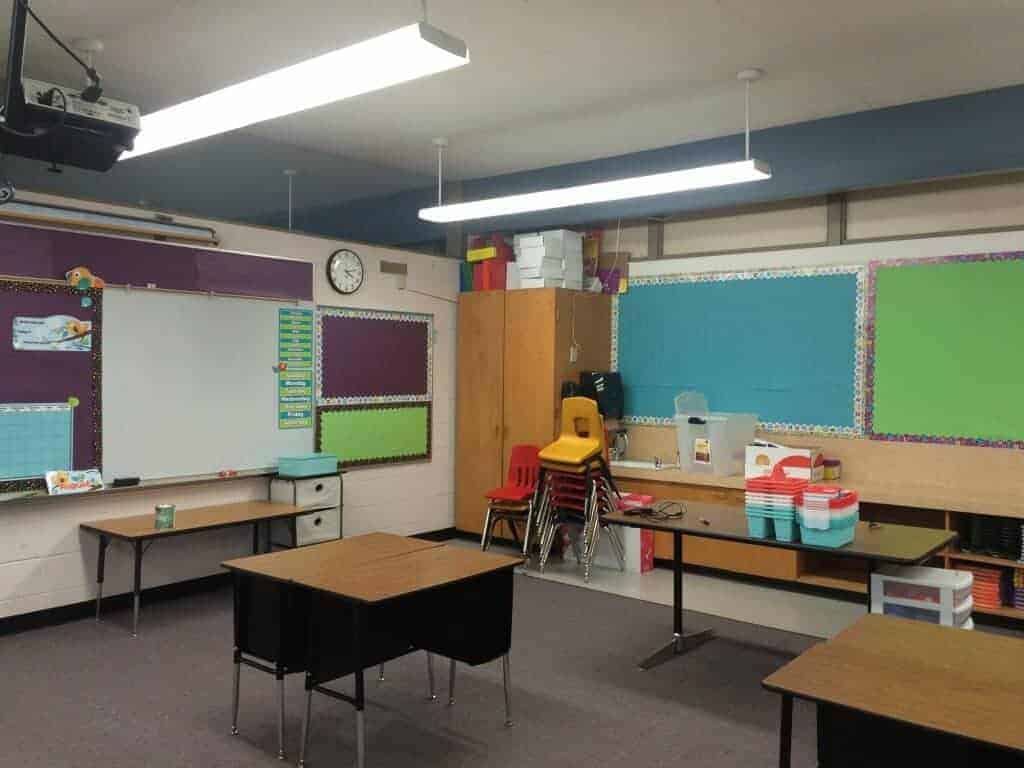 Last but not least, the front corner of the room. You can see the beginnings of my magnetic calendar. More pictures of that to come soon!
Now the fun part! I will be putting up all the things I have printed and laminated. It's going to start looking like a classroom: ready for kids!! Between all the bulletins and customization, I hope they don't move me for a few years!
Rhoda