It's really easy to fall into a pattern of thinking that you can only use your marketing technique for your site and work on your side hustle or business while you are sitting in your office (or in my case on my favorite couch…#couchhustler) working on your laptop.
Except, with that handy little computer you now carry in your pocket every day, you can use your marketing technique while you wait for the kids to finish up their sports practice, while you commute (if you aren't the one driving), or while you get your hair done.
Yes!
I have worked on marketing graphics while I sat under the hairdryer!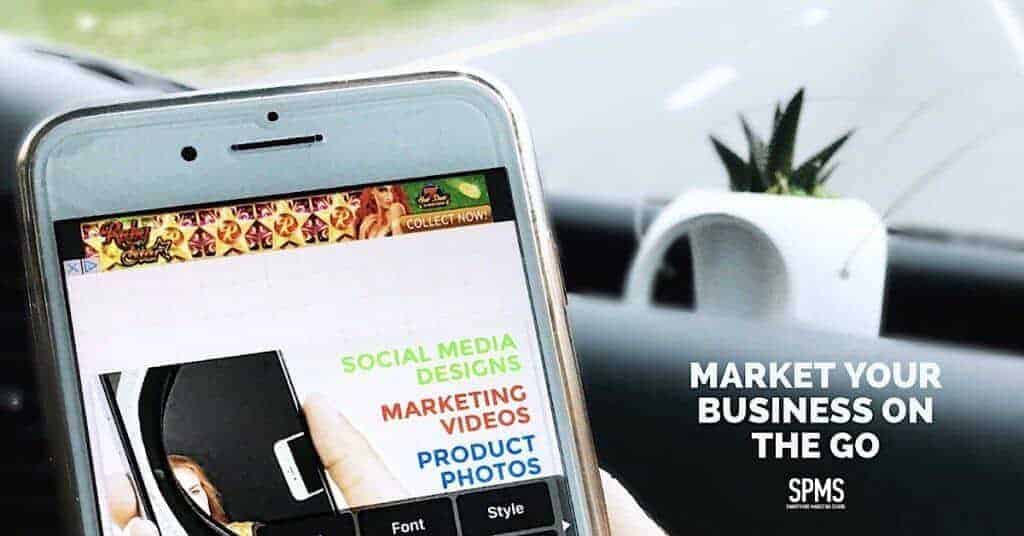 *this post contains affiliate links, please read my disclosure for more information
Become a Smartphone Marketing Guru
I signed up for this course: Smartphone Marketing School* in April 2017. It is probably the BEST online course that I have purchased. And I am a wee bit of an online course junkie! Before I signed up for the paid course, I devoured all of Tabitha's free content. And there was enough to keep me busy for awhile.
Hint: if you are a mobile device, double-click on the header and the hamburger menu (stacked lines) will appear and you can select the free content. If the paid course is not available…get on the waiting list. You want in! Trust me 🙂

This course will cover everything from freeing up space on your phone so that it will run optimally for you, how to host your images in "the cloud" so you have access to them anywhere, creating a file and brand images that make your workflow faster, in-depth walkthroughs for different apps and their benefits for your graphics creation, making product videos, and so much more.
I have completed the whole course and I still go back and learn more each time I re-watch a video and implement the tips and tricks!
One of my favorite tricks is an app that lets you resize your graphics for different social media platforms.
This is the image for Facebook: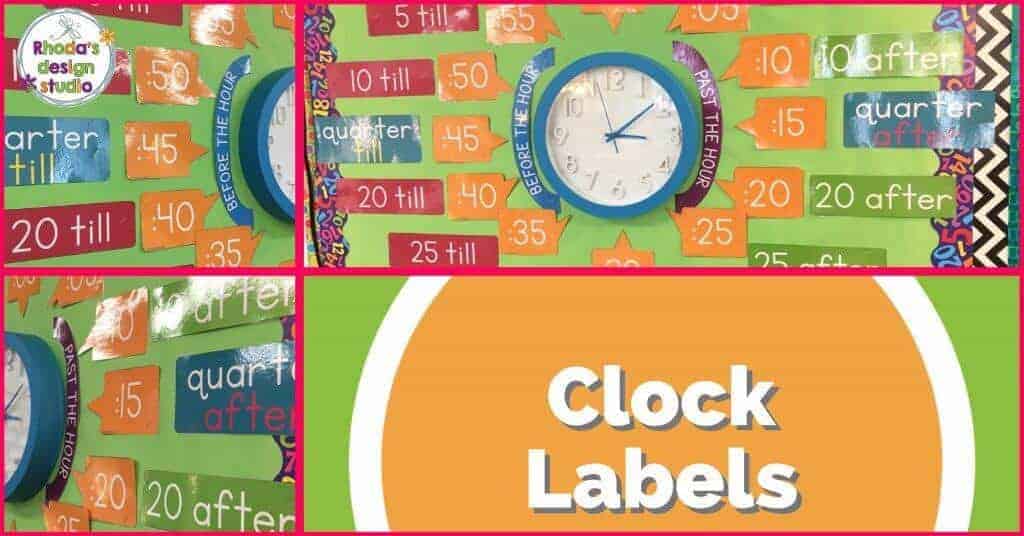 Then with the click of a button and just a few adjustments I had the same image ready for Instagram and Pinterest. It was quick. It was easy. And it was fun!!
This is the Pinterest image: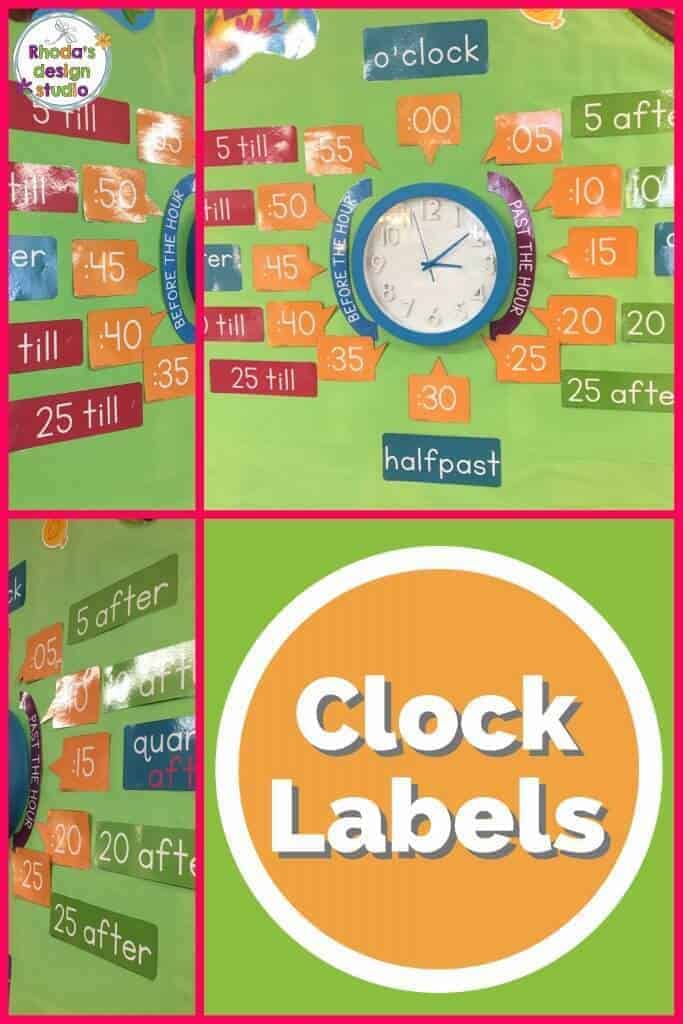 I've even had one of my photos featured on a Teachers Pay Teachers Pinterest board and I know this is because I used techniques that I learned in Smartphone Marketing School.
I've also had loads of traffic to this product from Pinterest and I'm sure it's because it was simple, yet visually appealing. I just used a grid template in the app, product photos, and a pre-made brand graphic that was already in my photo album.
All while I sat under the hairdryer one day after school, getting my hair colored. That right there is multi-tasking!! 🙂
It's Not a Chore to Market Your Site
If you are like me, you would much rather spend your time creating lessons and resources or working on the "meat and potatoes" of your hustle. Sometimes I get distracted by all the bright and shiny things when I am creating graphics for my social media and then my images don't seem to stay consistent with my brand.
Before I took this course, I had a template that I saved in Photoshop that was the appropriate size for each social media platform. It had my logo as a layer and that was all I had in place for branding. My images went any direction the sparkles would lead me each time I sat down to make graphics.
Now that I have taken the course and have a set of apps that I really know how to use well and a handful of pre-made base graphics with my brand colors, it's way easier for me to create consistent graphics. The sizing is no longer an issue.
I select the size I want to start with, create the graphic, save that image and then resize the graphic for a different platform. Usually, there is a little tweaking and moving involved (less than a minutes worth) and then I can save image number 2.
Step Out of Your Comfort Zone
Video creation was not one of my strengths. Every time I create a video now, it's so much better than the time before. I've learned to impose my video on a styled photo, make sure my logo is always included, and showcase my products, all with the use of just my phone!
I'm not brave enough to record a "talking head" video yet. And nowhere near brave enough to do a Facebook Live. When I finally take that next step out of my comfort zone, those videos are waiting for me in the course. It's lifetime access. I have time 😉 There's even a section on writing the script. I really can't make excuses for long.
There's a Better Marketing Technique
What do you need to help you market your site? Are you ready to take your graphics to the next level? Or maybe you need something to help you free up some time? This course will do all of that. You will learn to take advantage of those 3 to 20 minute time chunks that you have downtime and wish you could be getting something done on your marketing to-do list. Start checking them off by using your smartphone!!
Let me introduce you to Tabitha. She is going to help you take your marketing technique to a whole different level. The course opens up a few times a year. Be sure and sign up for all the free content while you wait. It's enough to get you started (like an app before the main course!).
Rhoda
[mailerlite_form form_id=1]