This One Simple Trick Will Increase Pinterest Traffic
One tip. Just this one trick will increase Pinterest traffic and followers. This is all it really takes.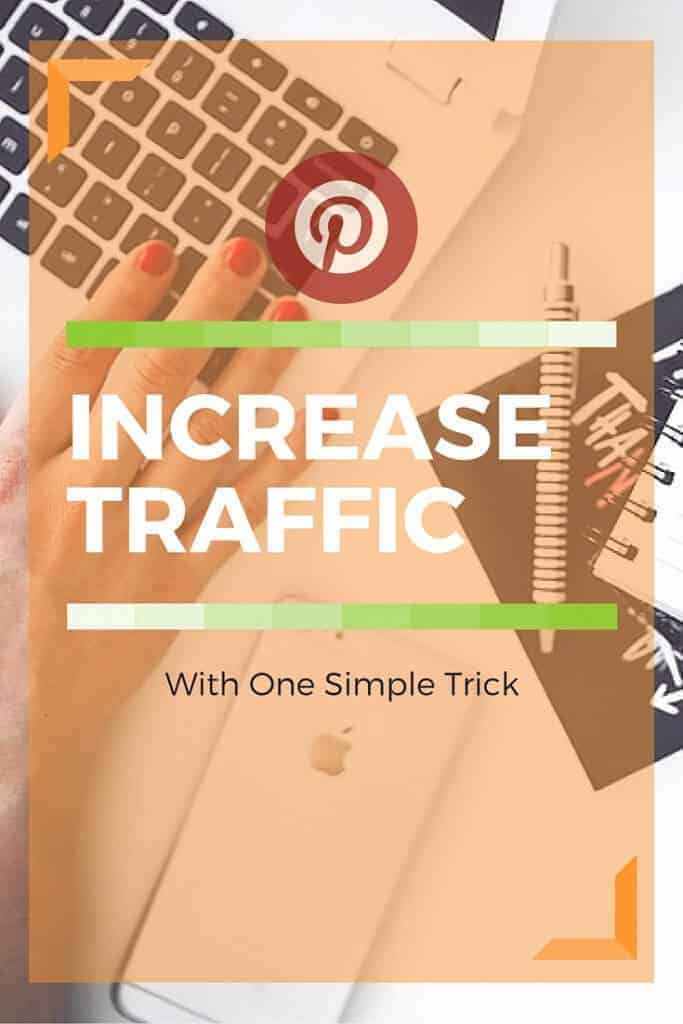 *this post contains affiliate links, please read my disclosure for more information
Great images. Ideally sized, visually pleasing images.
You are probably shaking your fist at the screen right now and telling me "I know that I need great images!!". I want proven Pinterest Strategies that will help me increase my traffic! Here's the thing.
When you first made the images for your blog posts…they were great. They were the best you could create with the resources and skills you had then.

As you have continued to create content and products, your skills have been growing. Your images might have even changed and that means you may have lost consistency: (or you are just using your same old formula and it's gone a little stagnant). Change is good.
Today we are going to look at a few changes I have made here on the blog and you are going to use them as a stepping stone to creating better images for your site. Then you are going to go back through your blog posts and start redoing images.
Why would you do that?!
Because it will increase your traffic. Trust me!
I spent the last two days remaking images. Then I deleted some of the old ones that were floating around on Pinterest and added my new images to my boards. Guess what happened?
I gained about 20 new followers in the past day and a half.
[clickToTweet tweet="You can change the images on your blog and increase Pinterest followers and re-pins!!" quote="You can change the images on your blog and increase Pinterest followers and re-pins!!"]
And my images were re-pinned way sooner and with more frequency than any of my previous pins. I haven't taken the time to analyze my statistics yet, but I know that it's working just from my notifications and followers.
So this image from my "9 Habits of Productive People", that is still visually appealing gets fewer re-pins than…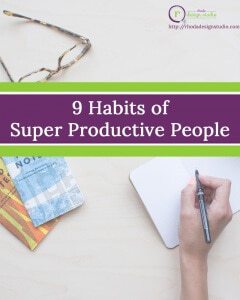 this image. Most likely because the design is simpler, the title is easier to read, and the colors are more pleasing.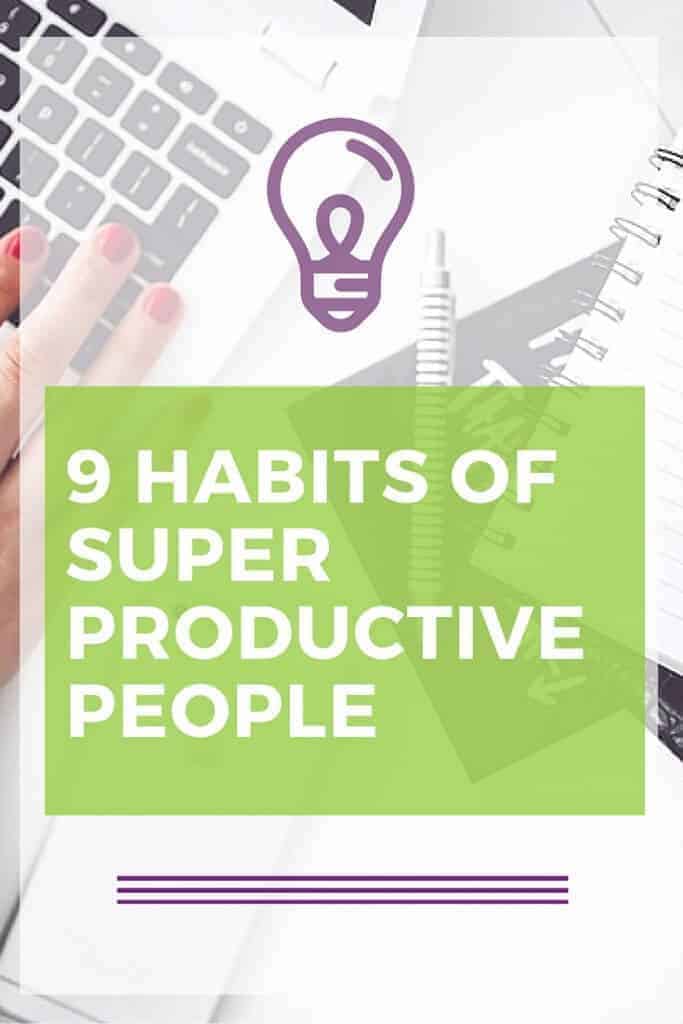 Here's the deal. Your pictures can look really pretty and make a great addition to a blog post, but when they get added to the Pinterest feed, they need to have a little more ooomph to make them stand out. So starting with this trick will increase Pinterest traffic and bring more cohesiveness to your brand.
Your images need to be at least 600px wide by 900px long to be optimal.
That makes them a vertical image which is pinned more frequently than square or horizontal images.
Use warm colors and try to use colors in the red, orange, and yellow hues. They grab the eye faster than other colors because they are the most easily seen colors in the spectrum.
*this post contains affiliate links
Just That One Trick Will Increase Pinterest Traffic
If you have Photoshop you can create a template for yourself with 2 or 3 of your brand's colors. Save your font and any elements that you want inside that PSD file. Then all you have to do is open the same template each time you need to make your post images and get started creating.
You can also use an editor like Canva or a handful of apps on my phone. Personally, I thought using one of these editors when I have Photoshop was just silly. I have a super powerful image editor. Why should I use a simplified version online?
Well…because it's simplified. It helps you stick to the basics of creating a great image. You don't get distracted by all the power (muah-ha-ha-ha). Instead, you get in, you get it done, you get out. Way faster! If I hadn't just done it myself I never would have believed it!
If you want a free tutorial on how to create images using Pic Monkey or Photoshop, sign up for my newsletter. You will find the tutorial as well as all sorts of other free resources in the members-only resource section of the site.
Be sure and follow me on Pinterest too!
Happy pinning!
P.S. There are other strategies for gaining traffic. You can learn more about them in this amazing PDF.