You know the drill. Instagram and Pinterest are the way to get your business in front of your audience. But figuring out how to make all those images and be consistent can be a nightmare. You start looking at all the great inspiration and think "I can make that". Then you see another image. "Ooooh. That looks good too!". Before you know it you are all over the map.
Learning to make images for Instagram and Pinterest in Photoshop will help you keep your cool and keep you organized.

*this post contains affiliate links, see my disclosure for more information
Create a Photoshop Template
If you use the same color scheme for background images, a consistent font (when you add text), and place your logo on the image then you will be presenting your brand better and with more consistency. One way to create a consistent look across all your images for Instagram and Pinterest is to use a Photoshop template.
[mailerlite_form form_id=1]

1. Create a PSD file in Photoshop. Name it Instagram_Template or Pinterest_Template. Something that you will remember and that will be easy for you to find. Organizing your files is a huge step in the right direction to getting your content out there! Your image dimensions should be around 670px square for Instagram. I make mine 675 because it works better in Latergram.me. Photoshop images should be 600px x 900px.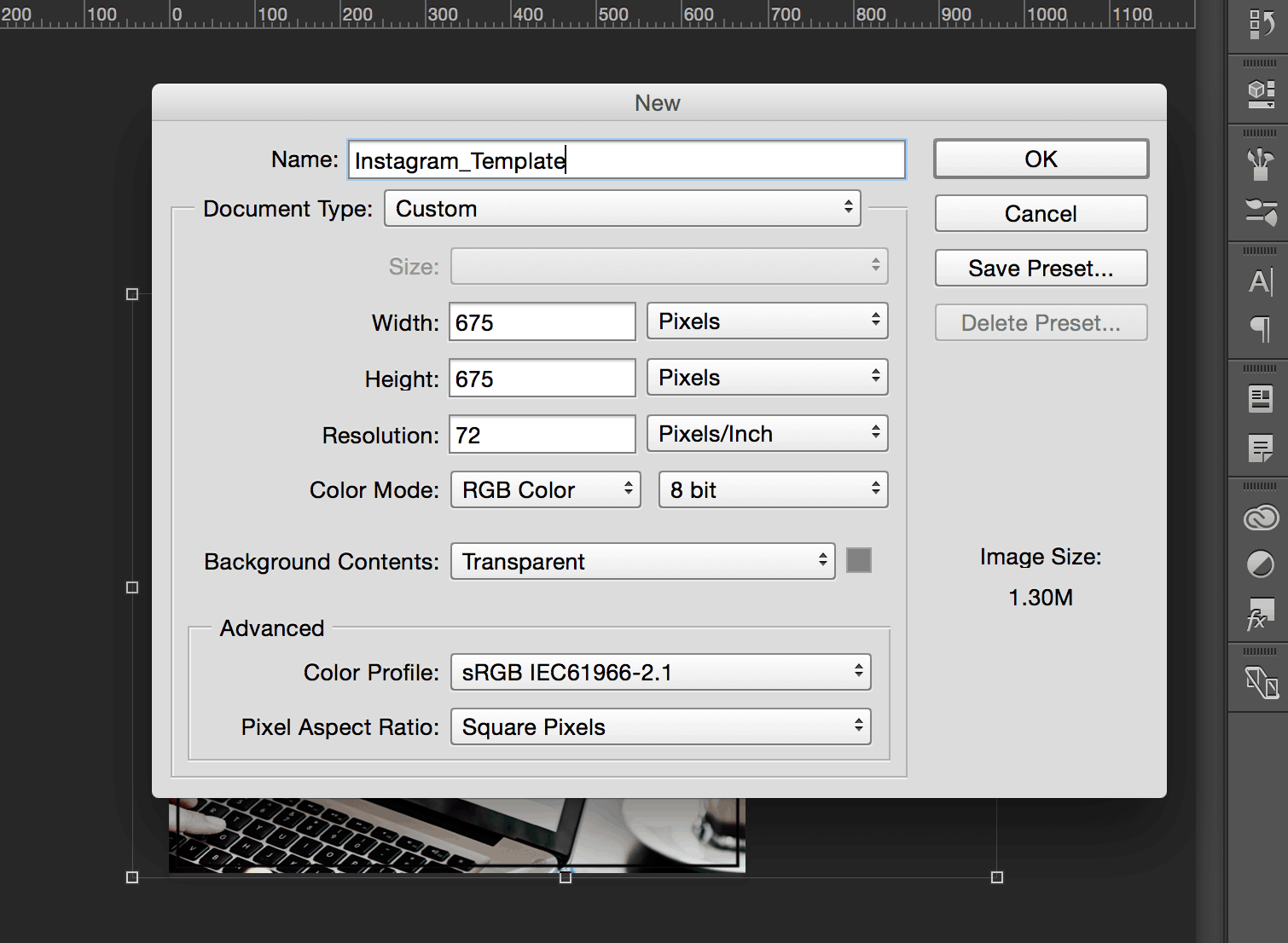 2. Next, open up the graphics you want to use each time you make an image. This might be your logo, a border, or other graphics (saved as a png) that you want to have as an overlay on your images.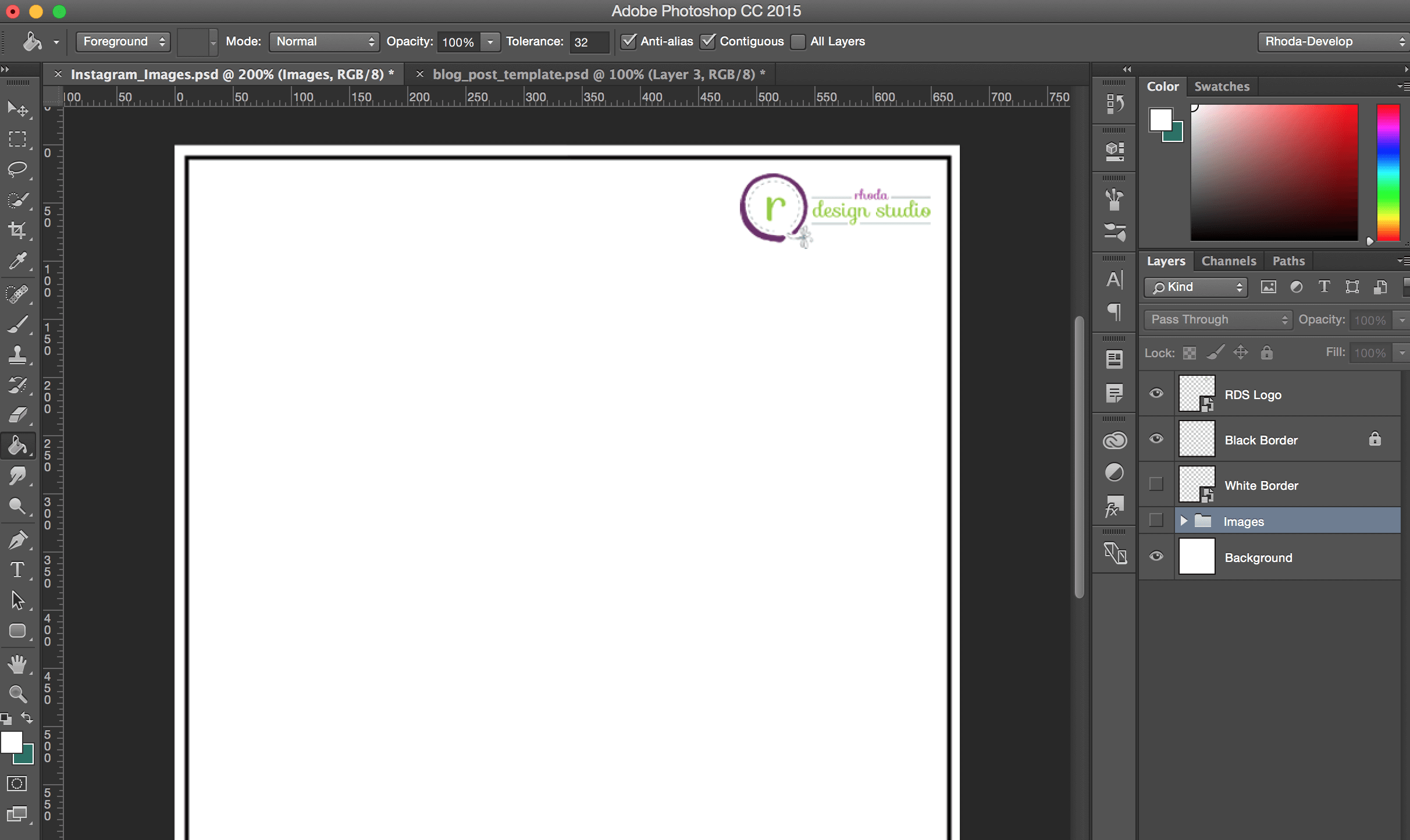 3. Import the images that you want to use for your post. Remember to keep a theme with these. Similar color palettes, similar imagery. Something that represents you and your business that your customers will enjoy or be visually attracted to. Check out my "Instagram & Pinterest" package on Etsy to start your collection of graphics and get a list of free resources to help you get started. You don't have to take all your own images, you just need to have free stock images!
4. Organize your layers in Photoshop. Layers that you know you will use every time and that need to stay consistent can be locked (highlight the layer and then click on the padlock icon). This means you won't accidentally resize, draw on, or move that layer.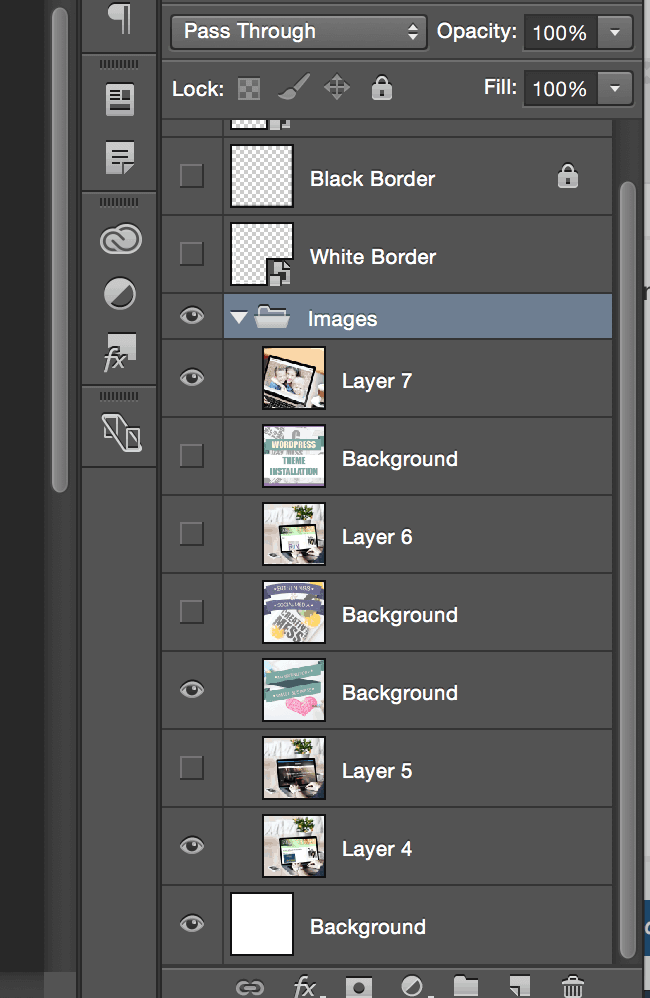 5. Once you have designed your image for Instagram or Photoshop, you need to save it into a folder that you know you can access easily to create a post. I save mine into a DropBox folder so I can access them from my laptop or my phone. It saves me having to email them to myself or worry that I won't have them when I need to post them. (side note: if you use Apple products, you can always "airdrop" them to your other device as well. I just discovered this and have used this method a few times now).
[mailerlite_form form_id=1]
6. All of these tips and instructions work the same for creating Pinterest images. The file size I use for specific images that I upload to Pinterest or "hide" in a blog post for Pinners is 600px wide by 900px long. You can adjust the length depending on the content you are adding. Pinterest is now cutting off images in the preview that are longer than 900px. Longer is not necessarily better.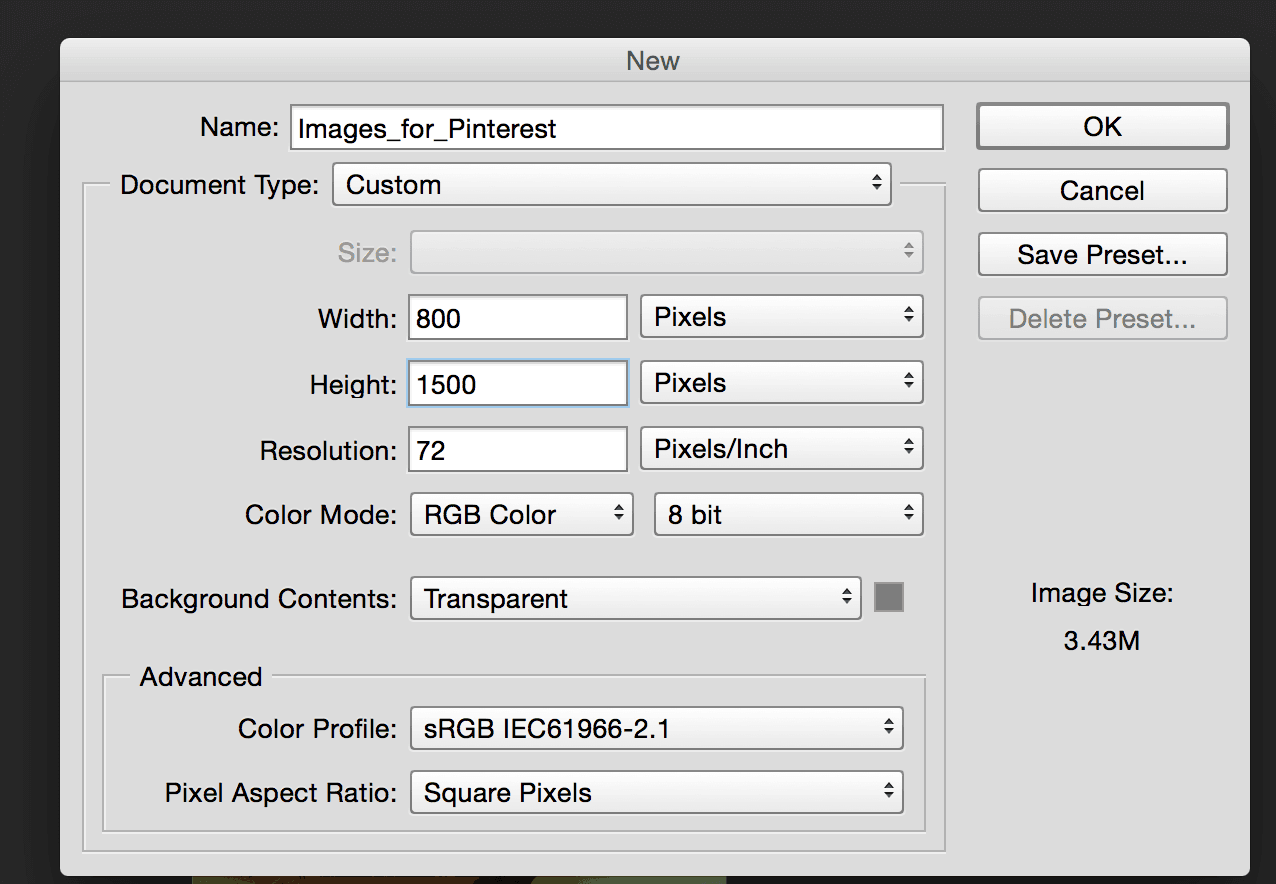 **Extra step for Pinterest images would be to add a catchy title that relates to your blog post. Pinterest is visual but we all want the content on the other end of the image to be relevant so we read the titles. Instagram can be just images or you can throw a quote in now and then. Do this using the "T" on your toolbar which is your text tool.
Looking for more resources to help create some fabulous images. Purchase my download that contains tutorials for Photoshop and PicMonkey, Free Graphics, Free Images, and a List of Resources for more information, apps, and goodies!
If you really want to ramp up your image creation process and start using your phone to create images on the go, then I highly recommend "Smart Phone Marketing School".
Come follow me on Pinterest!!
Do you have any tips or suggestions for creating your ideal images for Instagram and Pinterest? Add them in the comments.
P.S. Learn Pinterest strategies to help increase your traffic and sales. (affiliate link…but I LOVE the content, which is why I am recommending it.)
[mailerlite_form form_id=1]
Related Posts:
Benefits of Creating Teacher Resources
Make Money Outside of Teaching
3 Ways a Pinterest Virtual Assistant Can Help Grow Your Business