There is a fancy trick to determining where your traffic is originating on Teachers Pay Teachers: it's called UTM code. And it's readily available on your TPT dashboard.
The trick is remembering it's there and how to use it. Why is this generator so cool?
It's because it will show you if your time and effort spent marketing on a site or social media platform are paying off or not.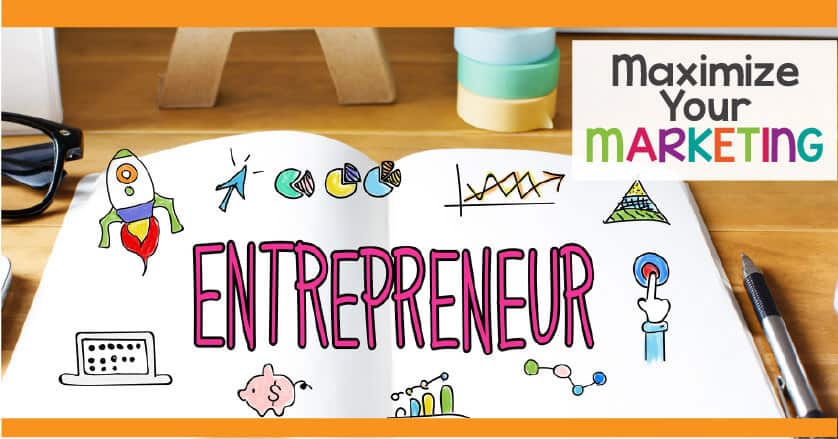 UTM – Urchin Tracking Module a format used by Google to track unique URLs
[mailerlite_form form_id=3]
Where to Find Your UTM Code Generator
The first step is finding the UTM code generator. Teachers Pay Teachers added this feature a year or so ago and it's relatively easy to find. If you want to see where your traffic is coming from, you click on the "traffic" tab of your dashboard.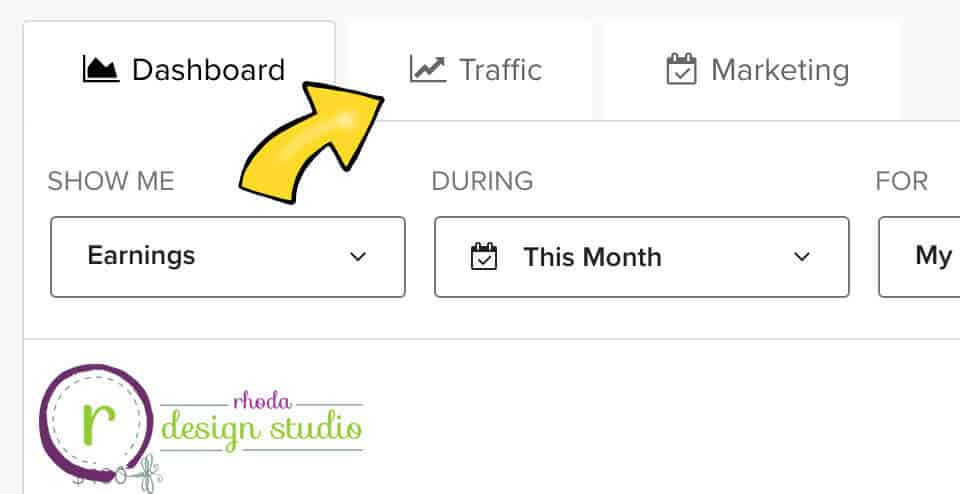 Next, scroll down to the bottom of your traffic page and you will see a bright green button that says "URL Builder".

Click that button and the next screen is a form that you will populate with all the information you need to track a specific traffic source for a specific category or item in your shop.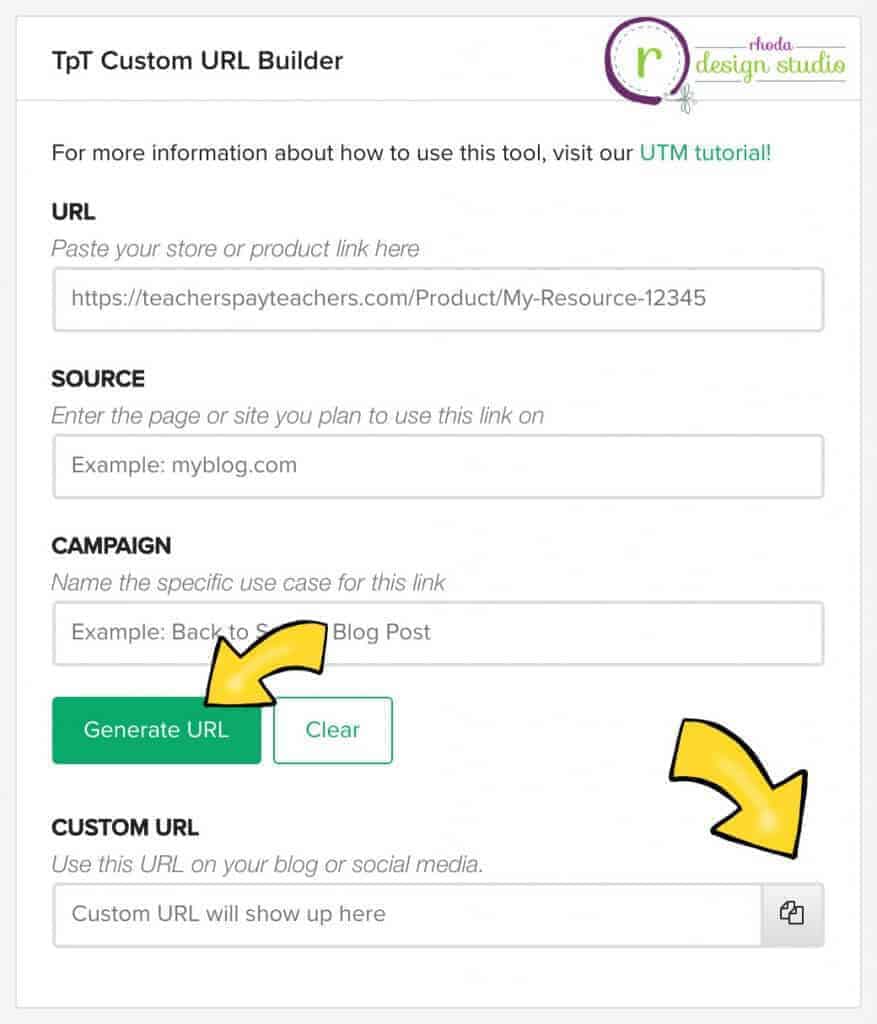 Your next step is to fill the UTM link generator sections in with your relevant information.
Choose the item or category you are going to be promoting or linking to.
Type in the source (where is the link going to be: your blog, Pinterest, Facebook, etc.)
The campaign is how you will identify the link when you see it in your traffic feed. Name it something you will remember and that relates to the product or category. If you are doing an A/B test with a post or pin, give it an identifying phrase or word so you know which pin/post is sending the traffic. An example would be if you had a pin that was red and one that was blue. You might identify one pin as "math_task_cards_blue" and the other pin with a custom URL code as "math_task_cards_red".
Click on "Generate URL" and then click on the "copy" icon over on the right that looks like two sheets of paper overlapped.
Now that you have generated a custom URL with the UTM code embedded within it, you need to use it so you can start tracking your traffic.
If you used the UTM link builder to create a pin link then you will go over to Pinterest, upload your image and use the custom link as your website link. Add your description and pin it to the appropriate board.

If you are using the UTM code for Facebook you will use it as the link in your post or status instead of a direct link.
You've done all the work. The links are now out there on social media platforms and Pinterest. The custom URLs are tagged with a custom code so you can get data from them when people start visiting your site.
What Do The Custom URL Results Look Like?
Anytime someone clicks on that link or pin that you have added the custom tracking code to, it will give you specific information in your traffic data. This is how marketing with UTM code will help you learn more about your audience and the traffic to your shop.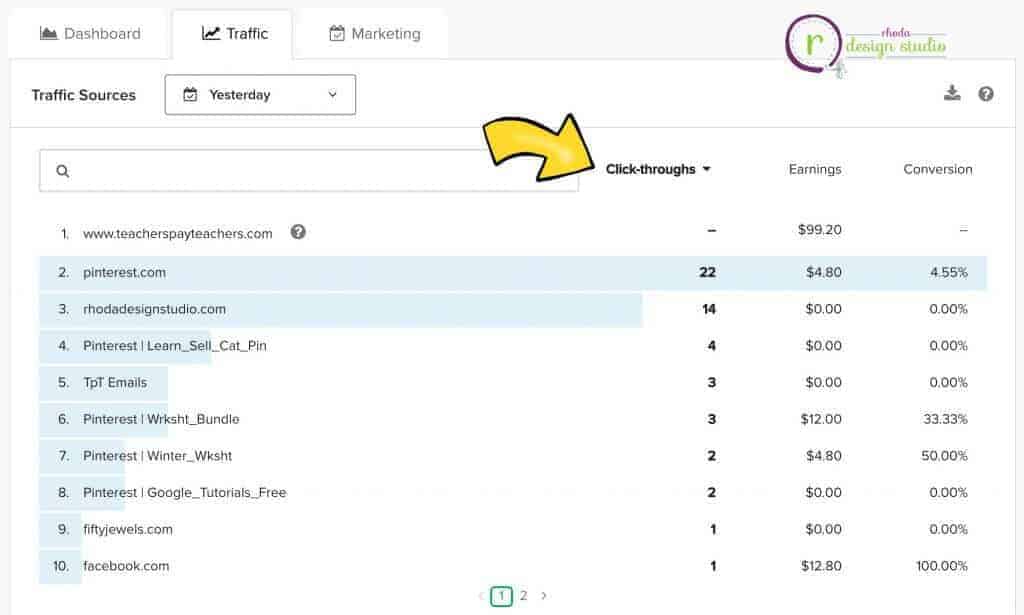 You will see how many people have clicked through to your store. You will also see if they made a purchase within a certain time frame. I'm not sure what that time frame is, but I do know that sometimes you will get traffic data from someone else's social media or blog because they came from that site and then clicked over to your store shortly after.
The click-through is attached to your shop, but it's possible they landed somewhere different originally.
Now you can see which site or platform is sending you the most traffic. Spending hours on Instagram making images and posting might not be the best use of your time. As you can see from my traffic, Pinterest is the best place for me to spend my time. Tracking your traffic with a UTM code is a great way to see where your marketing efforts are having the most impact.
Related Posts:
Benefits of Creating Your Own Teacher Resources
Increase Your Sales with These Courses
Marketing Your Site on Your Phone
[mailerlite_form form_id=1]