2024 Year at a Glance Calendar Free Printable
The 2024 year at a glance free printable offers a broad overview of the upcoming year on one convenient page. This printable provides a snapshot of all 12 months, allowing you to glimpse the days of each month at a glance.
Whether you're a planner enthusiast or just looking to stay organized, this resource can help you chart your course through the year with ease. Download, print, and gain a powerful overview of what 2024 has in store for you.
2024 Year at a Glance Calendar Free Printable Options
Choose from 3 styles of free printables: bright colors, black and white, or coloring page style.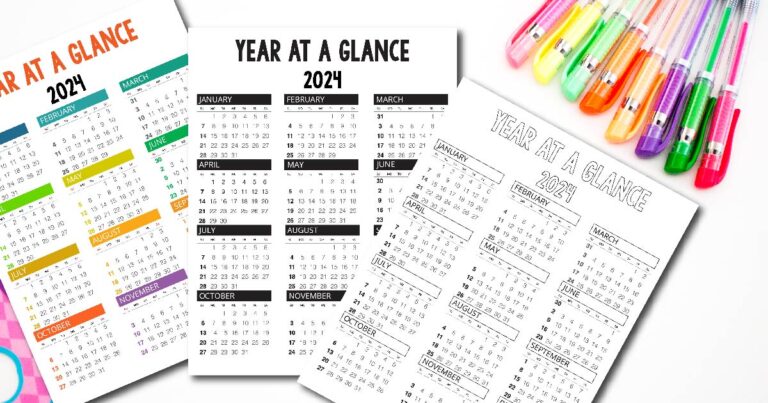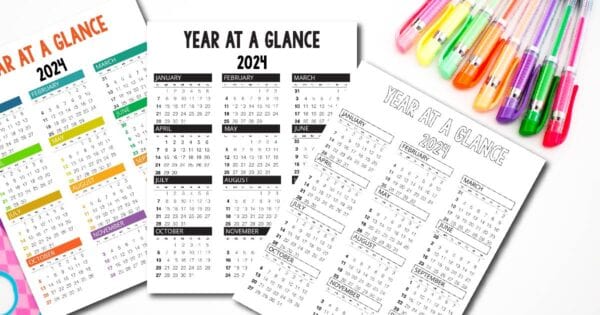 Click the link for the best option (or all 3 if you are unsure). When the file opens in a new window, save the file to your device or print the calendar and start using it.
How do You Use a Year at a Glance Calendar?
A year-at-a-glance calendar is usually just a single page that contains all 12 months of the year. Use the printable to know when a month starts, how many days it has, or what day of the week a specific event will happen.
Most people use this form of calendar to fill in dates on blank planner pages or as a quick reference when planning the week, month, or months ahead.
Unlock streamlined planning with a year-at-a-glance free printable. Seamlessly organize your life by visualizing the entire year's key events, holidays, and commitments in one concise format.
This tool empowers you to efficiently strategize, set goals, and avoid scheduling conflicts, all while embracing a panoramic perspective of your year ahead.
Simplify your journey toward success by harnessing the power of this versatile planning resource.
2025 Year at a Glance Calander Printable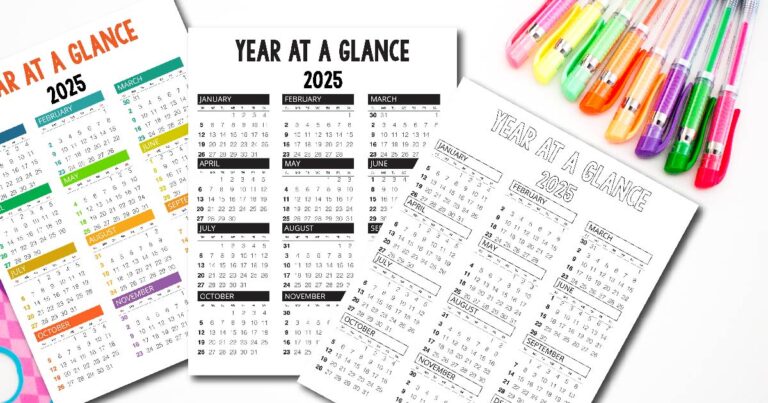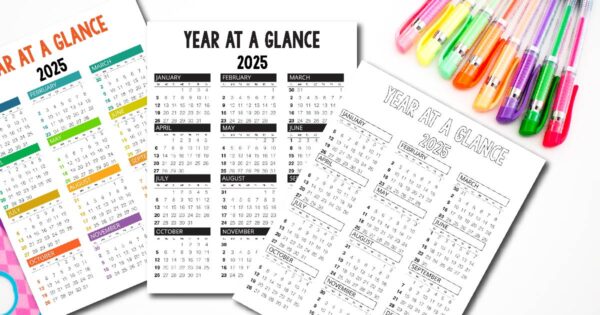 2026 Year at a Glance Calander Printable