You've probably been hearing the term "content marketing" all over the place. When you Google how to increase your traffic or sales. Even when you are just browsing ideas for TPT-authors on Pinterest.
But what the heck is it?
Content marketing the process of having focused and consistent information that you share with your audience. It's your blog posts, ebooks, infographics, social media feeds, and anything else that is written and shared.
It's a way of providing value for your followers and potential customers or clients. Really, it's a peek into who you are as an online entity and what you have to offer that others might find useful.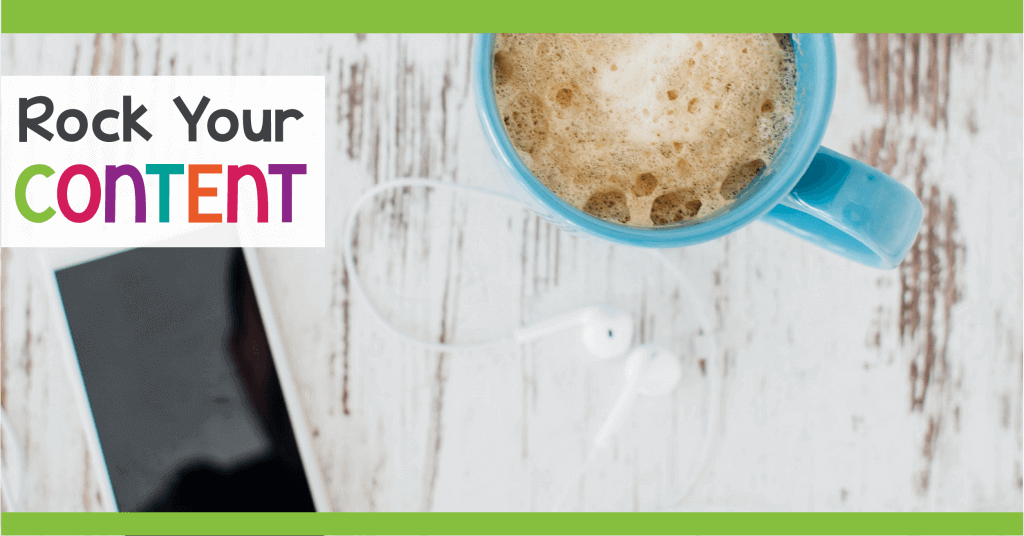 Content Marketing is: A strategic marketing approach focused on creating and distributing valuable, relevant, and consistent content to attract and retain a clearly defined audience – and, ultimately, to drive profitable customer action.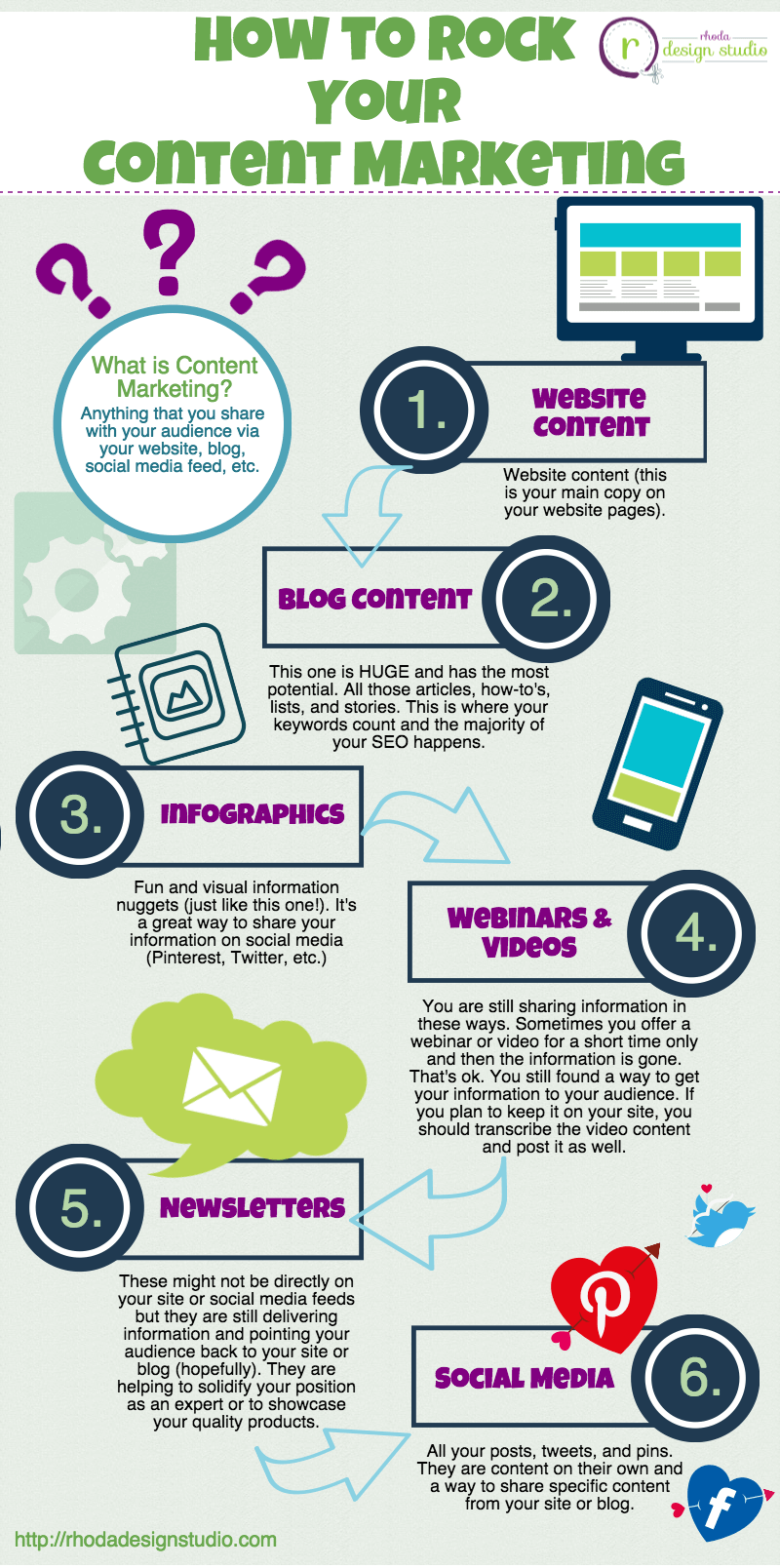 Being a Content Consumer
You probably don't even realize it but you are consuming content right now. This blog post was written to help you understand the idea of content marketing and how you can apply it to your own online business.
Browsing the internet and reading up on different ideas, researching terms, and learning how different processes are all ways that you consume content.
Sometimes you might find someone online that you really identify with. You like their writing, the way they present information, and you know they have loads more to offer you in terms of value.
After reading a few posts and their about page you might even feel like you have a connection. You are now primed to buy something from that person. It's possible that you don't need their product or service at the moment. When you do they will probably be one of the first places you look online to purchase that item or service.
This is what you want to create. Content that helps your followers, future customers, and potential raving fans.
Types of Content
It's not just about your blog posts or social media posts. Or your freebies.
It's about all of it together.
Anything that you share is your content. And ultimately it is what gets your site or blog in front of your target audience.
Here are a number of ways to create and share your content:
Website content (this is the main copy of your website pages). These are the parts of your web pages that explain who you are, what you do, and why people should stick around and absorb your content.
Your blog content. This one is HUGE and has the most potential. All those articles, how-to's, lists, and stories. This is where your keywords count and the majority of your SEO happens. Maybe you include ways to use your lesson plans or products. It could be that you share stories about the classroom or management tips. It's a way to share what you know with your followers. If you haven't started a blog to share your products and knowledge yet, it's time to get that done!
Infographics. When you share these fun and visual information nuggets make sure you have content in the blog post that it links to as well. Not just the image. Why? Because the image doesn't get indexed the way the words do (except for the alt tag). It's a great way to share your information on social media (Pinterest, Twitter, etc.) but you also need the words on your page.
Webinars and Videos. You are still sharing information in these ways. Sometimes you offer a webinar or video for a short time only and then the information is gone. That's ok. You still found a way to get your information to your audience. If you plan to keep it on your site, you should transcribe the video content and post it as well. It boosts your keyword saturation and relevance in searches!
Newsletters via email. These might not be directly on your site or social media feeds but they are still delivering information and pointing your audience back to your site or blog (hopefully). They are helping to solidify your position as an expert or to showcase your quality products. Having a newsletter should actually be number one on your list of things to accomplish. People sign up because they like what you have to offer or what you write about. Give them more of what they want!
[mailerlite_form form_id=1]
Who Should Use Content Marketing?
If you are offering a product or service anywhere, you should be using content marketing.
Do you sell a product or service online?
Do you have a brick and mortar store or service that you offer locally?
You need to be finding a way to present your information, skills, and knowledge online so your potential customers can find you. Just because you build it does not mean they will come.
I've tried that approach. And wondered what was wrong with the things I was making. There wasn't anything wrong with my products or services. The problem was that no one was seeing that I even had lessons or classes available. They didn't even know that I existed.
Guess what happened when I started writing more content?
My traffic increased. People knew that I had something valuable to offer and that they needed that product, class or service.
It doesn't happen overnight. And it takes loads of effort and time. It isn't always easy to stay motivated. In the end, it is totally worth it though. Trust me!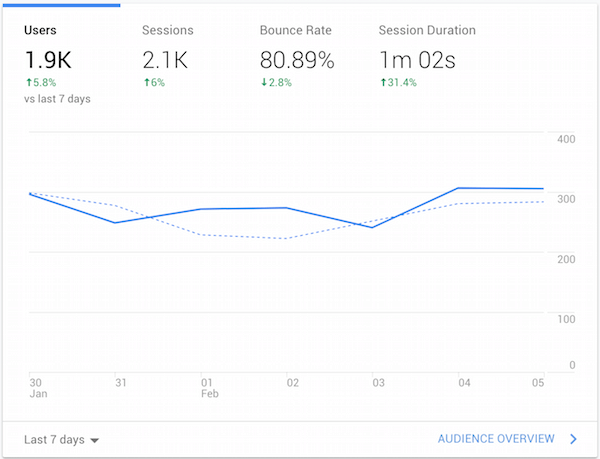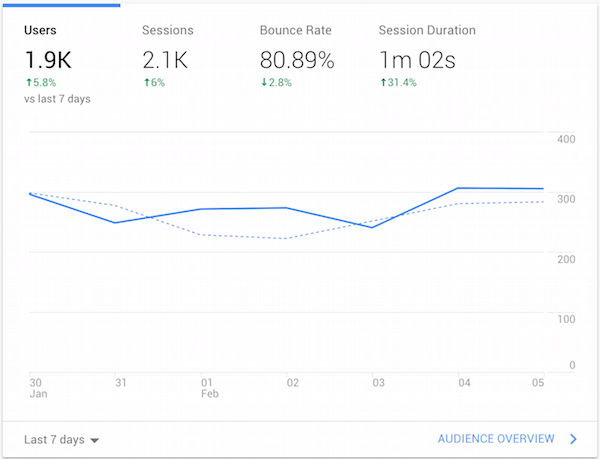 It Sounds Huge and Daunting
Content marketing sounds like it is this mysterious "woo woo" form of getting traffic to your site and that if you can just figure out the magic recipe you will be successful.
There is no "secret ingredient".
It's just you.
And all the hard work and knowledge that you pour into your site, your blog, and your social media feed that eventually builds your following.
Like All Good Things, It Takes Time
Using content marketing to increase your traffic and sales is definitely not a quick process. Don't assume that just because you wrote a handful of blog posts that everyone will be visiting your site and the traffic will be overwhelming.
This is a long process and the fruits of your labor can sometimes take months or even years to see. It may seem discouraging at first. Work past that.
It's a lot like selling your lessons and resources on Teachers Pay Teachers. Once you have a product listed it takes a while for it to gain traction. You may have been selling for years and that one product that you thought would be a hit last year is just starting to take off this year.
Creating content for marketing is a similar process. I have posts that I wrote that didn't start to gain traction for over 2 years! That doesn't stop me from writing more posts.
I've also had posts that I thought were silly and would never gain traction. I wrote them because I liked the topic and thought they might help someone else. When I posted them, I figured they would sit there and maybe a handful of people would read them. A few of them went crazy and became my top traffic generators.
Enjoy the process.  You have a wealth of knowledge to share with other teachers who use your products and lessons. Find a way to share all that knowledge and value and it will start to multiply.
Not overnight. But it will start working for you!
Keep doing what you love and it will show through in all your content.
Related Posts:
Benefits of Creating Teacher Resources
Make Money Outside of Teaching
3 Ways a Pinterest Virtual Assistant Can Help Grow Your Business