If you organize task cards in your classroom they will be easy to access, last for years, and it makes them more bright and cheery! Even if you aren't a person who usually identifies as "being organized", adopting habits of organized people can help to start you in the right direction.
Task cards are a great resource for practicing different skills, topics, and subjects. How you store them will make them even easier to use.
Task cards are a great resource for practicing different skills, topics, and subjects. If you are like me, you have started to collect a number of them and need a way to store them so they are easy to access and continue to use repeatedly. This post will show you great ways that you can organize task cards and make them easier to use.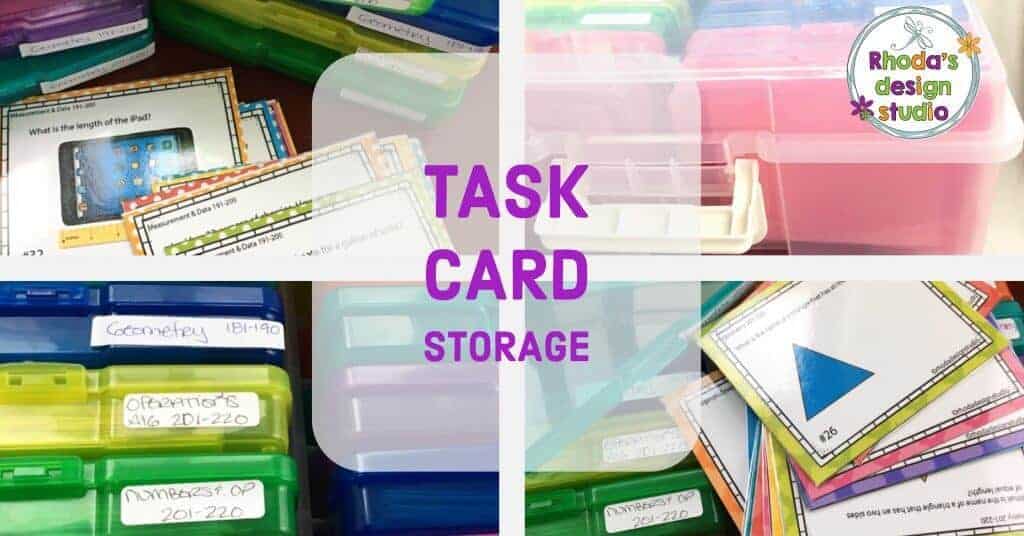 *this post contains affiliate links, please read my disclosure for more information
After all, you spent the money on the ink and cardstock to print them. Then the time to cut them out and laminate them. They should be easy to grab and "kid resistant" so you can use them for years to come!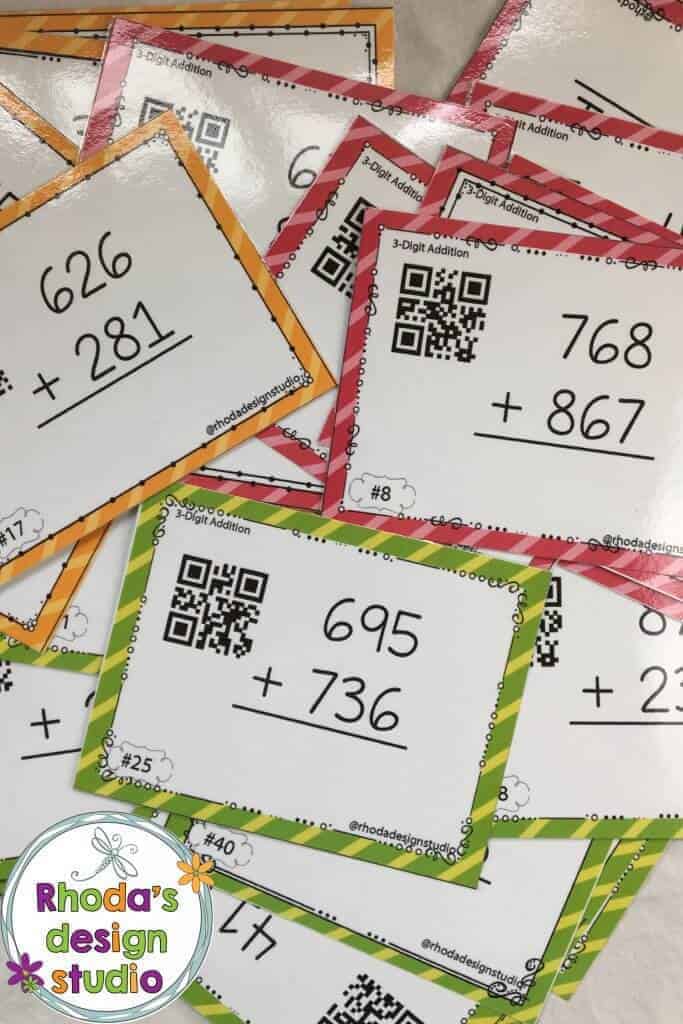 What's a teacher to do?
Photo boxes and CD storage containers are a great way to store your task cards. Print or write a label that you can stick to the outside of the box and voila, you have instant storage. Easy access. And instant organization. If you grab the colorful photo boxes from Michael's, you will also have cute and colorful accessories for your room!
[mailerlite_form form_id=5]
A few of my favorite storage containers:
1. The HUGE photo boxes in a rainbow of colors. Each main box holds 16 little boxes. I label the outside of the main box (math, science, English, etc.) and then label the smaller boxes with the skill that is inside (double digit addition, RIT Band 180-191 Measurement, adding fractions, etc.) They hold task cards that are smaller than 4 x 6 inches. Sets of up to 30 will fit in each colored box.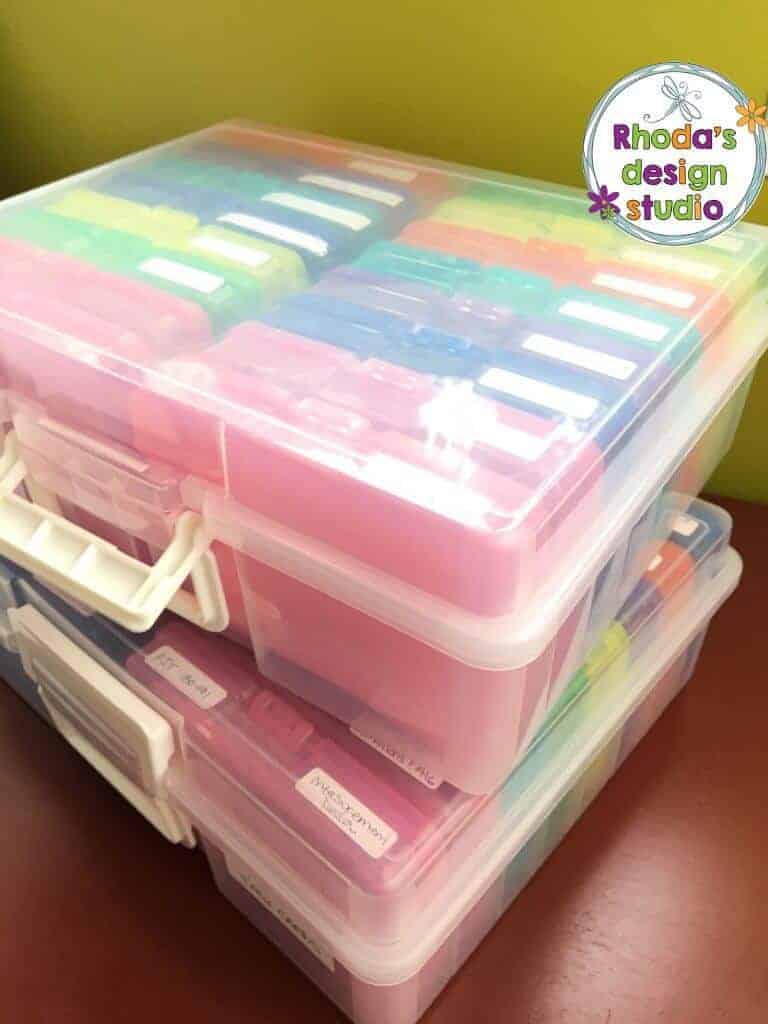 2. The stacked rainbow drawers. I love to leave these on a counter or a station for the students to use with early finisher task cards or the week's skills to practice. These are great for larger task cards. Sizes up to a half sheet will fit in the drawer with a little trimming (8 x 5 inches).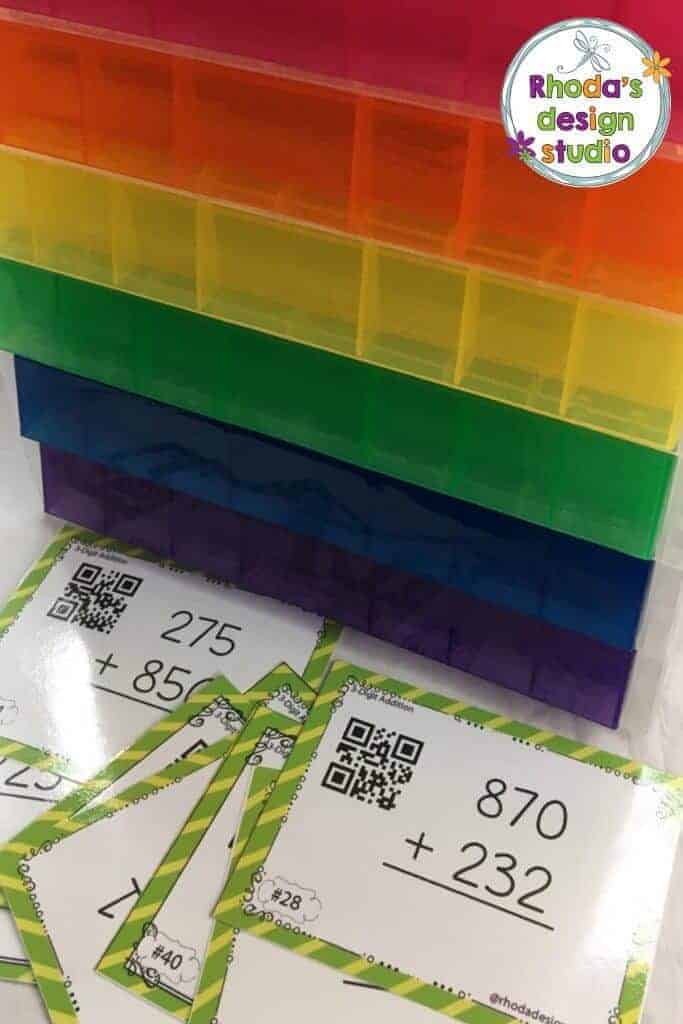 3. My other favorite storage option would be the binder cases. They are great for full sheet task cards and activities as well as the answer sheets that go with them. If you have full page games, SCOOTS, or dry erase laminated pages, these boxes are a great storage option. I have mine labeled by month to store cards and activities that are appropriate for that time of the year.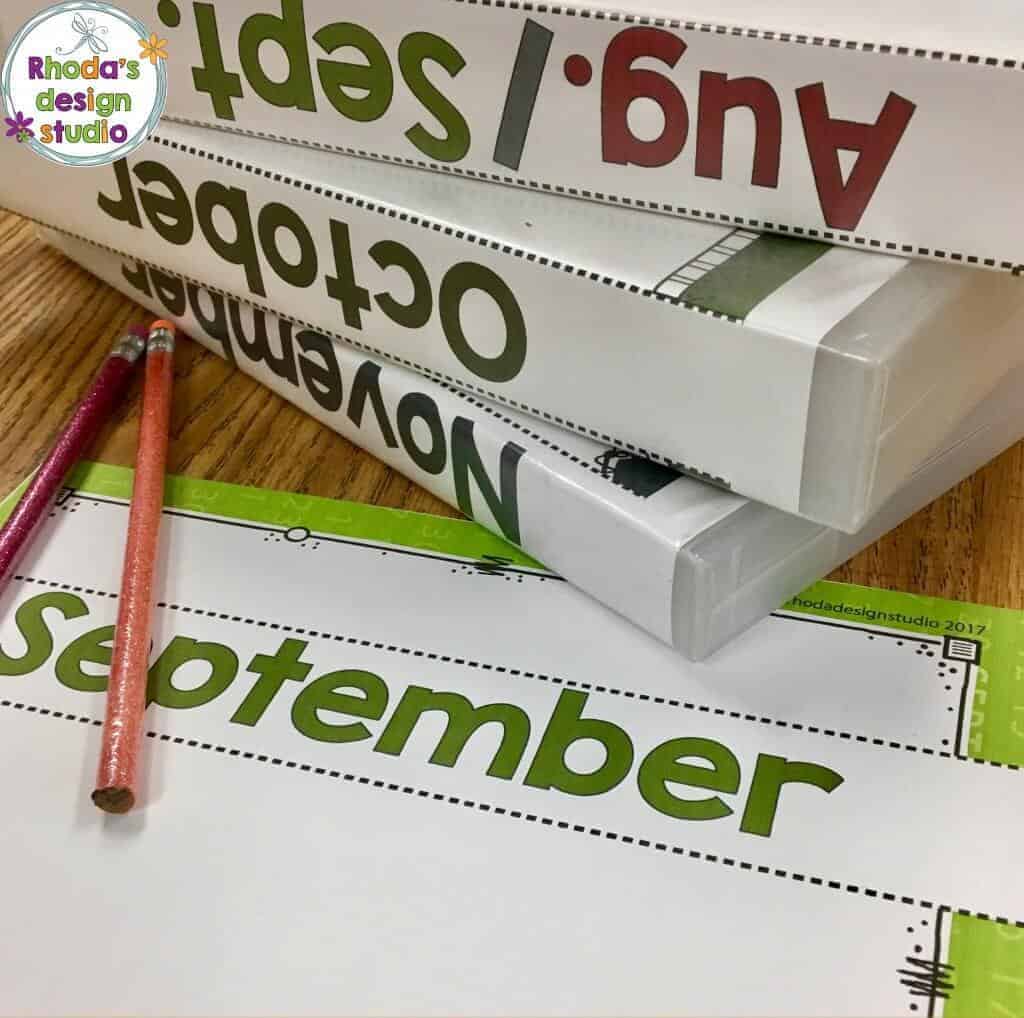 However you choose to organize task cards, they are a great resource that your students will love and that you can save time and prep time on by reusing year after year.
What's your favorite way to store your task cards? Let me know in the comments!
[mailerlite_form form_id=5]