Our school focus this year is to increase our students' math abilities. We focused on reading a few years ago, carved out reading blocks, and saw a huge increase in their abilities and levels. In the process, our math has suffered a little. Finding a way to introduce interactive math will hopefully help us to improve our math skills.
While teaching middle school math last year, I started to notice a trend. Our kids aren't retaining their basic math facts. Finding combinations of 10 when they are adding and subtracting is hard. They don't see the relationship between the numbers.
Multiplication was just as bad. Facts and tricks just seem to escape them. Division (not even the tortuous long division) was like a horror film. You would have thought I was pulling out their fingernails!
A New Approach
This year, I am doing whatever I can to make math interactive and hopefully, second nature. Task cards. Self-checking activities with QR codes. Math discussions in groups. Interactive multiplication folders. Moby Max lessons for 20 minutes a day on the iPads. Fun math Apps. I'm pulling out all the stops!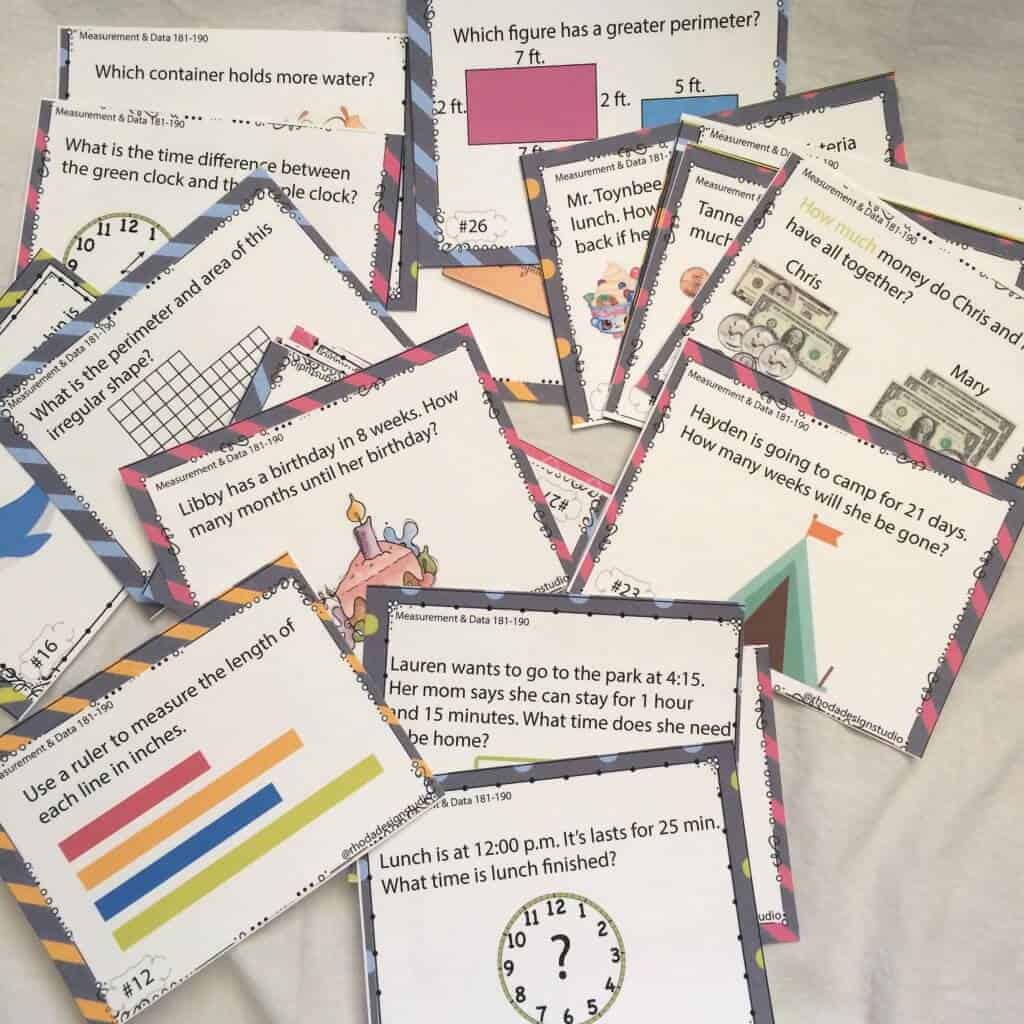 My other goal was to carve out as much time in my daily schedule for math as I have scheduled for reading. I teach a 3rd and 4th grade combo class, so this was a little daunting at first. What I finally came up with looks like this:
[mailerlite_form form_id=2]
45 minutes whole group lesson: I teach to the topic at a level that is introduction/practice for the 3rd grade and review for the 4th. Then I advance the concept a little bit more for the 4th grade with exposure for the 3rd.
We then practice the concept with loads of differentiation. Think 6-8 different levels of math abilities for 18 kids! This isn't the most interactive math, but I do my best by using an iPad and our Apple T.V. We pass the iPad, draw, and discuss our math concepts.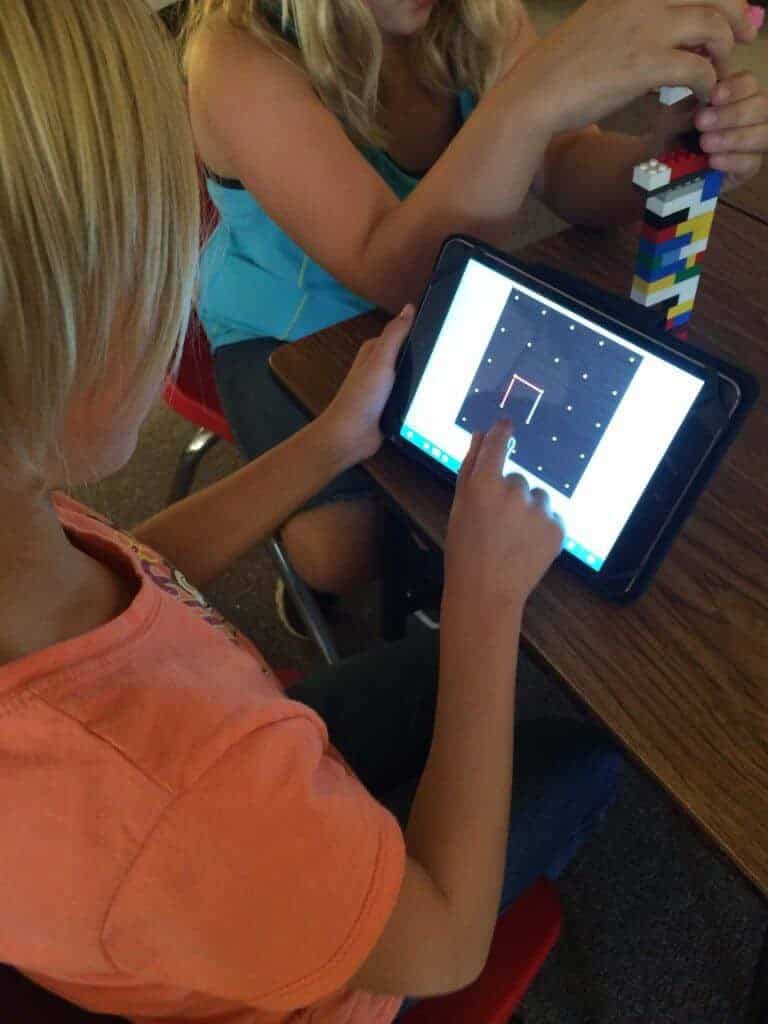 We have lunch. Get some food. Recess (natural brain break) and hope that those ideas and concepts are percolating 🙂
After lunch, we split into centers. I have 4 groups that I rotate every 20 minutes:
This is where most of our interactive math happens.
Guided math with me (the same concept or review if needed).
MobyMax Math on the iPads
Math facts with iPad math Apps.
Task cards, an interactive lapbook for multiplication, or a game for fact practice.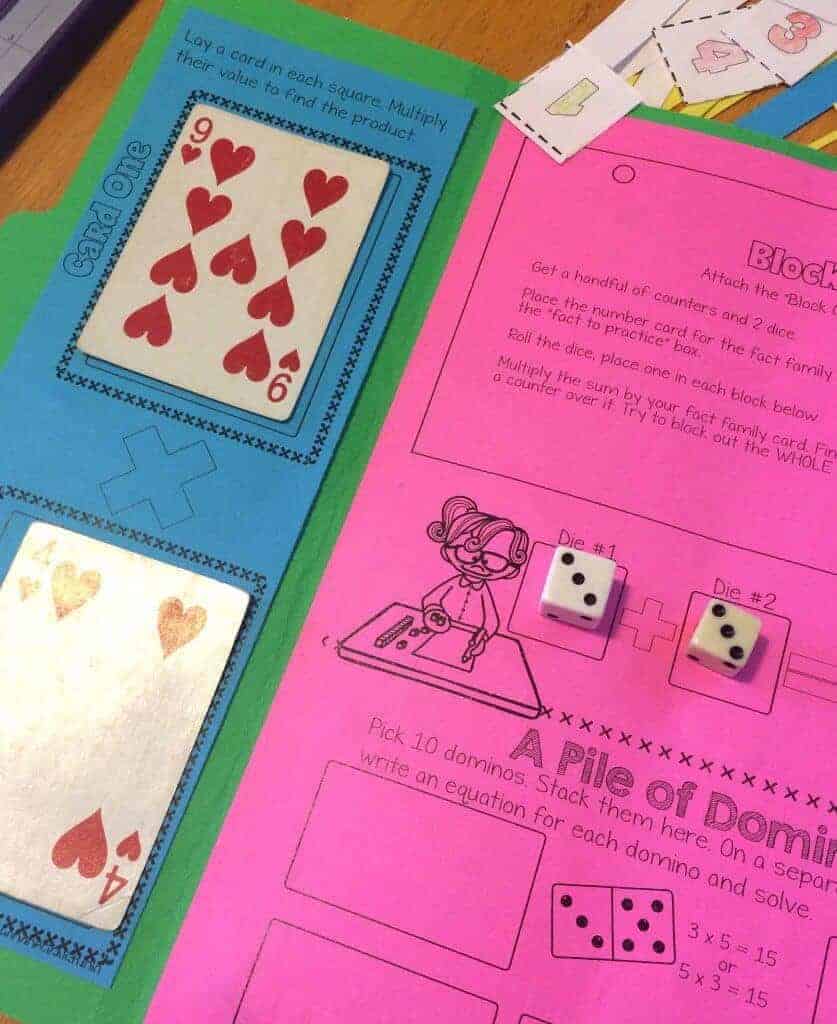 Our days fly by! Only once I have I heard "we did a lot of math today…do we have to do more". That was a day that we had a little extra time, so I added in some more Moby Max time. Most of the time, they are eager to learn and work at increasing the "brain trees" or "brain connections". There were a few groans and comments about "not being good at math" at the beginning of the year. I quickly brought up Growth Mindset and how we are always working to make our brain a bigger muscle with lots of great branching connections. I use the word "yet" with them frequently, and I am starting to hear them coach each other in similar ways!
Bring on the math facts and stronger brains!!

Related Posts:
iPads and Literacy in the Classroom
5 Ways to Use QR Codes in the Classroom
[mailerlite_form form_id=5]