What are some of the Most Common Words Used by Teachers who sell on Teachers Pay Teachers? You hear or read all these terms but they don't mean anything to you.
It's like being a student in 3rd or 4th grade again and reading a book that isn't "just right".
You hold up your hand while you read a forum post and before you know it all 5 fingers are up!! It's time for a vocabulary lesson.

Those Confusing Terms:
Whether you are making your resources for your own personal use in your classroom or for selling teaching resources online through Teachers Pay Teachers, these terms are part of the process. They are ideas you need to know something about while you are reading tutorials, prepping your products for sale, or planning on sharing with your team.
Clipart/Graphics
These are images that are in jpg or png format that can be used to add some visual spice to your resources. It includes realistic art or those cute little kids that are EVERYWHERE! It also includes the "background papers" which are just rectangles of color and pattern, the borders or frames, and shapes.
The differences in file types?
A jpg will have a white box around the image. If you are inserting it over a colored background or another piece of art, there will be white chunks that you can't make disappear.
[mailerlite_form form_id=3]
A png file has a transparent (or invisible) background around the image. You can place one in front of another, slightly offset to the side and they will look like one cohesive image. If it's a frame, you can place it over the colored/patterned background and have a nice colorful edge.
You can find free clipart and graphics on Teachers Pay Teachers and Etsy. Be sure to read the TOU so you know what you can and can't use the work for.
TOU (Terms of Use)
This leads us to term number 2. It's a BIG one. The terms of use are the rules and requirements set by the artist about how you can use their work.
Some will allow only free products to be created with their art. Others will allow a set amount of commercial use without credit. Others allow commercial use but only with credit.
If you are unclear about an artists terms, you have two options.
Don't buy the art.
Email and ask them for clarification. Most artists are happy to help you (that's why they provide access to their creativity!).
Terms of Use is large. And sometimes confusing. For a more in-depth discussion, check out this blog post by The 3am Teacher: THE ETIQUETTE OF USING CLIPART AND FONTS FOR FREE AND PAID PRODUCTS ON TPT
She covers most questions you might have about Copyright and TOU in a very thorough blog post!
Fonts
There are loads of fonts. You have all the fonts built into your electronic device. You have the fonts available on Google Slides. Then you start looking through all the amazing fonts on Teachers Pay Teachers. It becomes overwhelming rather quickly.
My suggestion. Download some, install and play. Pick a few chunky fonts. A few script fonts. A few handwritten fonts. Your device should already have your "good ol' fashion school fonts". Play with the FUN ones!

Next, pick 3-6 that you really love. These are the fonts you will invest in. Buy the commercial use license. These are the ones you will use on resources that you share with your team or upload to sell.
Don't ever share the font file (the part you downloaded to install on your computer) with someone else (including your customers). If they want that font, direct them to the site where they can download it for personal use or purchase their own commercial license. Sharing a font file is the same as sharing a graphics file. A big no-no!
[mailerlite_form form_id=1]
Flatten
This is a fun one. What are you supposed to do? Squish it? Press it with books? Iron it?
This simply means you need to make all the pieces that you used to create the page or file into one file.
Example: you used a background pattern, a frame, and an image of a pencil that you purchased. Now you need to export that page or file as an image (jpg) and reinsert it into the document (or start a new document). This makes it so your teammate or buyer can't pick it apart and use the images that you bought for their own purposes.
You can also use this method when you don't want anyone to edit what you have written. Before you export that file, type in your text. Now export the whole thing and it will no longer be editable.
It's also possible to export the file as a PDF (without having to save the whole file as images first). Then you secure the PDF…
Securing
If you aren't planning on sharing your creation as an editable document (PowerPoint, Google Slide, Editable PDF) then you will most likely save your file as a PDF.
After you have saved or exported your file, you can secure it using a PDF editor (there are some available online or you can use Adobe Acrobat).
You have options to password protect the file, make it so users can't add or delete pages, make it so clipart and text can't be copied and more. I discuss this process and the settings in my "Sellers Course".
Securing and flattening are used interchangeably. If your document is flattened, it's secure. If your document is secure, it might not be flat, but no one is picking it apart and using parts of it for their own resources or to sell as their own.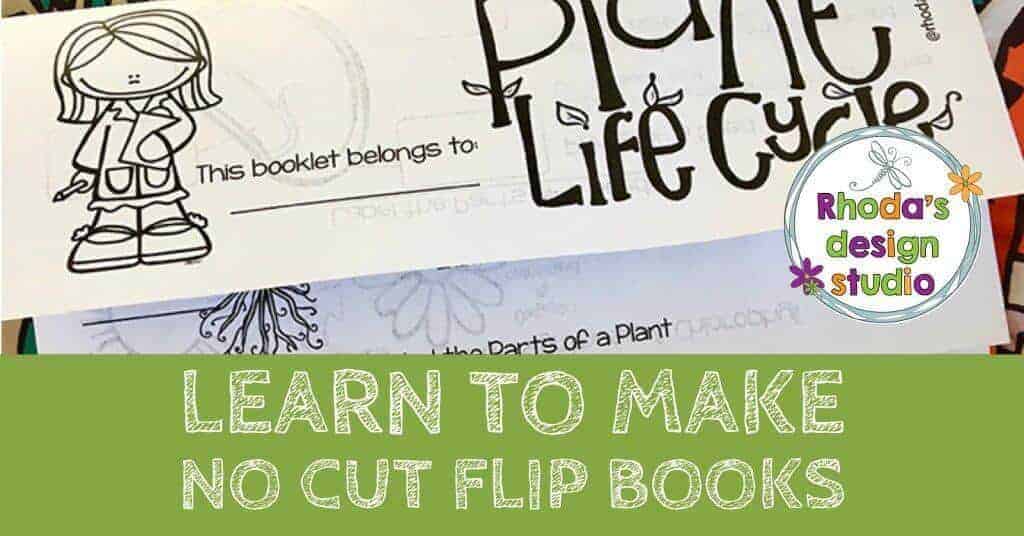 [mailerlite_form form_id=4]
Cover Page
This is the first image that you see when you look at a listing of a product. Usually, they are square. Some are portrait (8.5 x 11). The size and shape you make are entirely up to you. Square gives you some more real estate to showcase your product, but it's not necessary.
The cover page is also the first page of your product. Again, this isn't necessary if you are just making a product for yourself or to share with your team. If you are selling a product, this makes your item more professional and presentable.
You can make a cover page in the same program that you make your product or you can use a program like PicMonkey or Canva to create them. That's your creative choice 🙂
Previews
Previews are secure images that show a snippet of your product. They can be the whole product, scaled down and placed on a few pages or you can just pick and choose a few pages to upload. Previews on TPT can be downloaded an printed (unless you have created a PDF that doesn't have print permission). This is why you want a watermark.
Watermark
This is just something that you place across your file and flatten/secure into it. It can be your seller name, your own name, or the word "preview". It makes the file unusable but gives potential customers a good idea of what is included in the file/product.
If you have ever searched for an image on Google and found the perfect image, but it had a light white swirl or word through the center, you have found a watermark. They are there to make your item secure in a different way.

Credit Page
This one ties back into the TOU created by graphics artists. Most of them will state that you can use their item for commercial use, but they want you to post credit back to them. Usually with a link.
Instead of filling up your product listing with 5-10 links, you can add a credit page to the end of your listing. A quick thank you to your customers, your social media links, and then the logo and link to any artists that have work in that resource.
It may seem intimidating to keep track of who's art you have used. If you are just starting out, you will only have a few artists to choose from. Later, you will find that you use the same few artists repeatedly and only add a new one here and there.
Tip: Save time by making a separate template for your credit page and then add this to your resources as you finish them up. I discuss how to do this in my seller's course as well.
Review of the Most Common Words Used by Teachers Who Sell
clipart/graphics/
TOU (terms of use)
fonts (personal/commercial)
flatten
secure
cover page
previews
watermark
credit page
How's that for a down and dirty lesson on the most common words used by teachers who create resources?
Now, head back over to the forums or a blog post about selling and hold up your hand. Hopefully, you won't have to put any fingers up and you are reading information that is "just right".
Any other terms or questions? Drop a comment below and I'll help you out 🙂
Related: Are You a New TPT Seller: Learn to Sell
[mailerlite_form form_id=1]